Alienware Aurora R13 review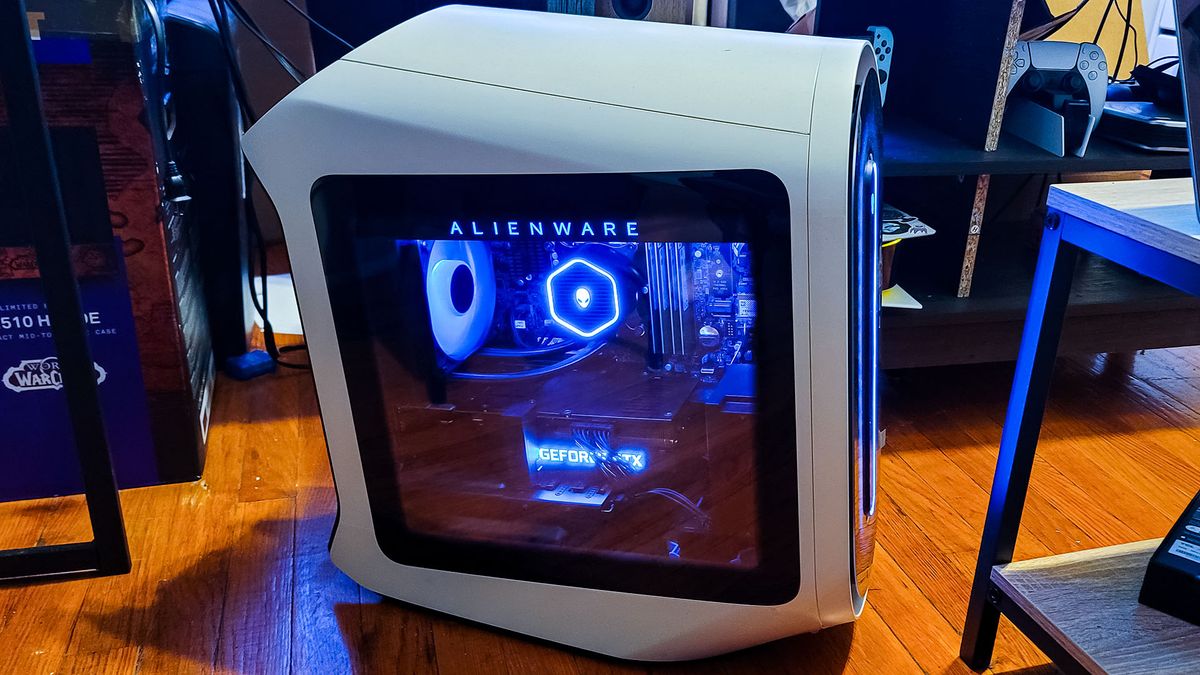 Prebuilt gaming PCs like the Alienware Aurora R13 are only getting more important, especially when you consider that the PC components gamers need to build their own PC become more and more expensive. Although, as we've seen over the last year, Alienware's PC prices haven't really been as affected. That means more people than ever are likely looking at this gaming rig to see if it's a reasonable alternative to building a PC, and it is - but it's not really that simple.
This new tower from Alienware does come with some aesthetic improvements - including a glass side panel that's been missing from Dell's premium gaming PCs for a few years now. But there are some things that should be re-examined in order for this machine to be an excellent mainstream device.
Mainly, the CPU cooler. The Alienware Aurora R13 is using the latest Intel 12th-generation Intel processors, and the model we have in front of us is using the Core i9-12900K. It's a power hungry chip that outputs a lot of heat when it's put under load, but Alienware has decided to equip it with a 120mm AIO liquid cooler. While that would be enough for maybe a current Core i7 processor, it really doesn't cut it for a processor as power-hungry as Intel's flagship.