New to Mykonos: Kenshō Psarou Grand Villa
Sep 22, 2021
| A Luxury Travel Blog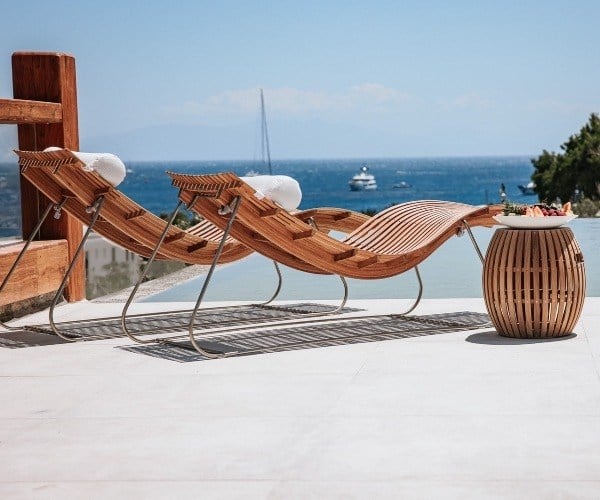 Kenshō Boutique Hotels & Villas is proud to present their latest addition and the crème de la crème of Mykonos island – the Kenshō Psarou Grand Villa.
The brand is well-renowned for its exceptional hospitality, awe-inspiring décor, five-star service and extensive A-list clientele; yet the bar has been raised even higher with the latest newcomer.
Situated within close proximity to the cosmopolitan Psarou Beach, the 4-bedroom villa combines modern design with robust touches of earthy materials; complementing sister-hotel Kenshō Psarou, a mere stone's throw away. The retreat boasts picture-perfect views of the Aegean ocean, overlooking Psarou Bay, and offers unparalleled services with modern amenities that guests can enjoy from the comfort of the most luxurious and private setting.