Pennsylvania is a prime pickup opportunity for Senate Democrats, adding pressure to the Senate primary fight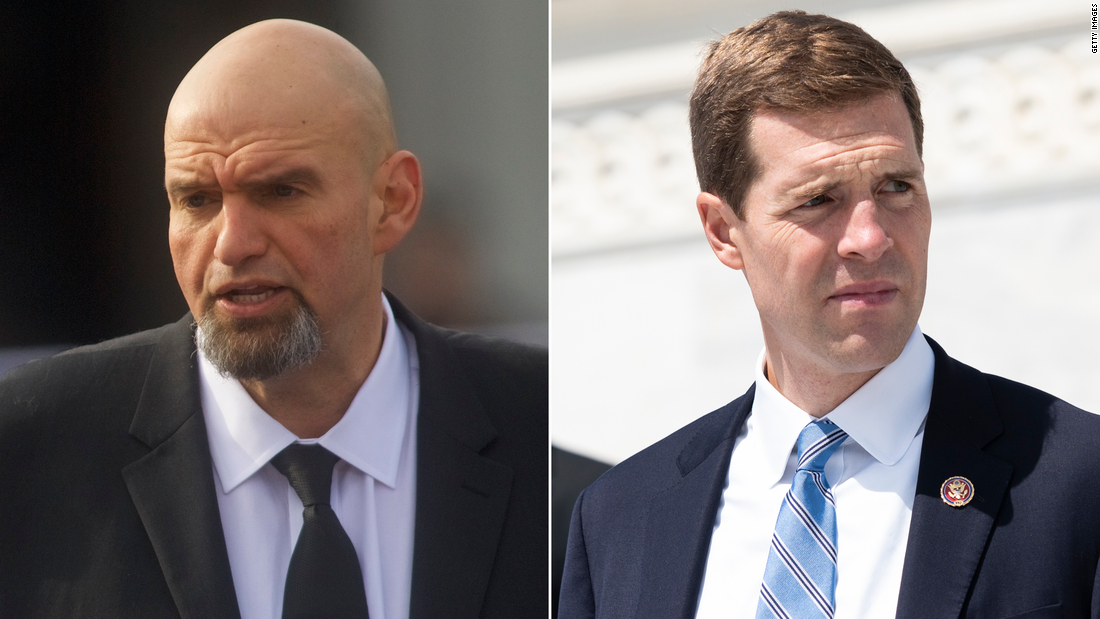 (CNN)If Democrats are going to preserve their Senate majority after the 2022 midterm elections, the race to replace retiring Republican Sen. Pat Toomey represents a crucial offensive opportunity for a party desperate for a sliver of hope.
That reality has intensified the pressure on the state's Democratic primary, with a range of lawmakers, operatives and national party leaders concerned that a contentious contest between Democrats will make it less likely that voters will nominate someone positioned to recreate President Joe Biden's statewide victory in 2020. But finding which candidate best represents that mandate has proven more elusive.
The primary has so far pitted a handful of Democrats with diverse backgrounds, unique geographic bases and distinct ideologies against each other, creating a contest that could also go a long way in answering several lingering questions for Democrats: How does the party break the Republican hold on rural voters? Can Democrats keep President Joe Biden's gains with suburban voters? And what can jolt Democratic voters in urban centers the way the antipathy for former President Donald Trump did years earlier?