Taking a Le Boat cruiser on the Caledonian Canal, Scotland
Sep 23, 2021
| A Luxury Travel Blog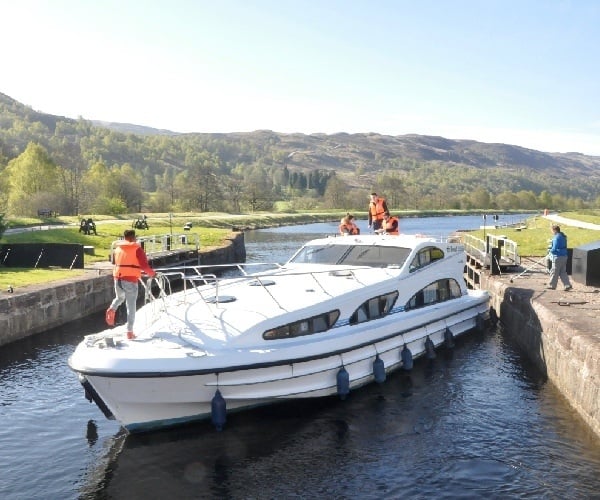 Some afternoons and evenings a bagpipe lament lingers over Laggan Locks. It is not a tourism stunt. Dressed in a tartan kilt, a resident hones his musical skills.
It is an appropriate soundtrack for Le Boat's base at Laggan Locks, on the waterway that runs from Fort William on the east coast to Inverness on the west coast. Every day self-drive cruisers, depart to explore the Caledonian Canal.
A cataclysmic clash of tectonic plates 28 million years ago, left a deep gash that became the Lochs of Lochy, Oich and Ness. Since October 1822, Thomas Telford's 15 metres deep canals have linked the Lochs to provide 60 miles of waterways.
When Highlanders laboured for a guinea a week to provide a safe shortcut for ships, the intention being that Russian flax would be delivered to Irish linen mills, Polish wheat would arrive more speedily in Glasgow and wealth would trickle down into the Highlands. Today, two centuries on, almost all the boats are leisure craft.