LeBron James gets fans ejected from courtside on return and hits clutch 3 in Lakers' OT win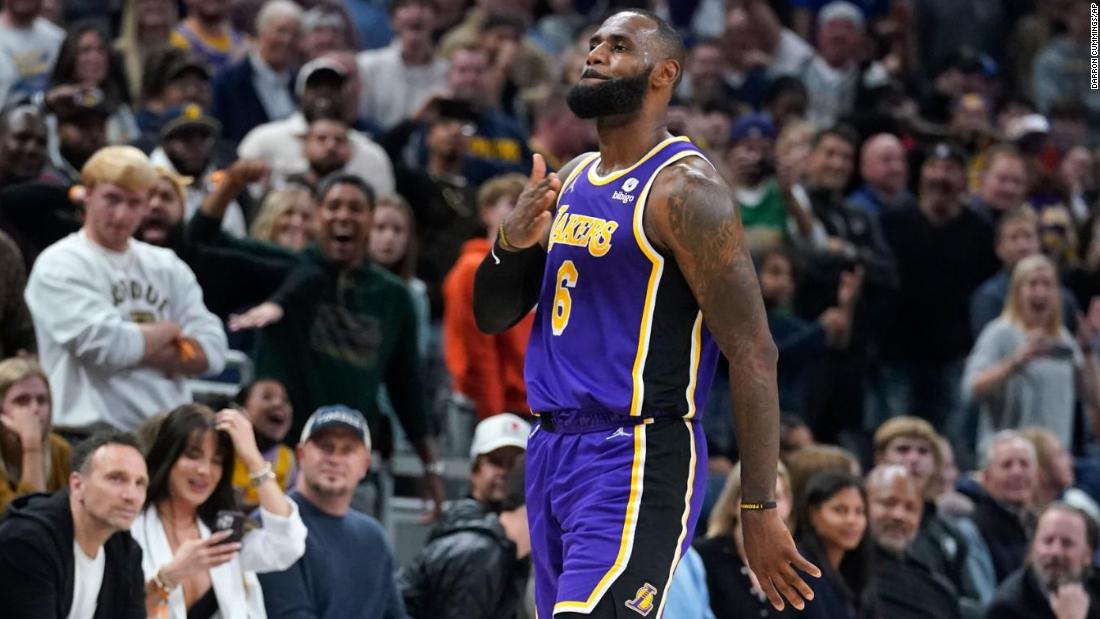 (CNN)A season-high tally and getting two fans ejected -- a return from suspension was always going to make LeBron James the center of attention, but even by his standards, Wednesday night was eventful.
The LA Lakers star was back on court for the first time following his second-ever career ejection against the Detroit Pistons on Sunday, and the 36-year-old exorcised any leftover frustrations in a 124-116 overtime victory over the Indiana Pacers in Indianapolis.
Despite the absence of Anthony Davis through illness, James stepped up with a season-high 39 points -- seven of which came in overtime -- as well as six assists and five rebounds to drag his team over the line.
Point guard Malcolm Brogdon led scoring for the Pacers with 28 points, seven rebounds and two assists, as Indiana falls to 8-12 in the East.