So far, Eternals has the worst MCU Rotten Tomatoes review average since Thor 2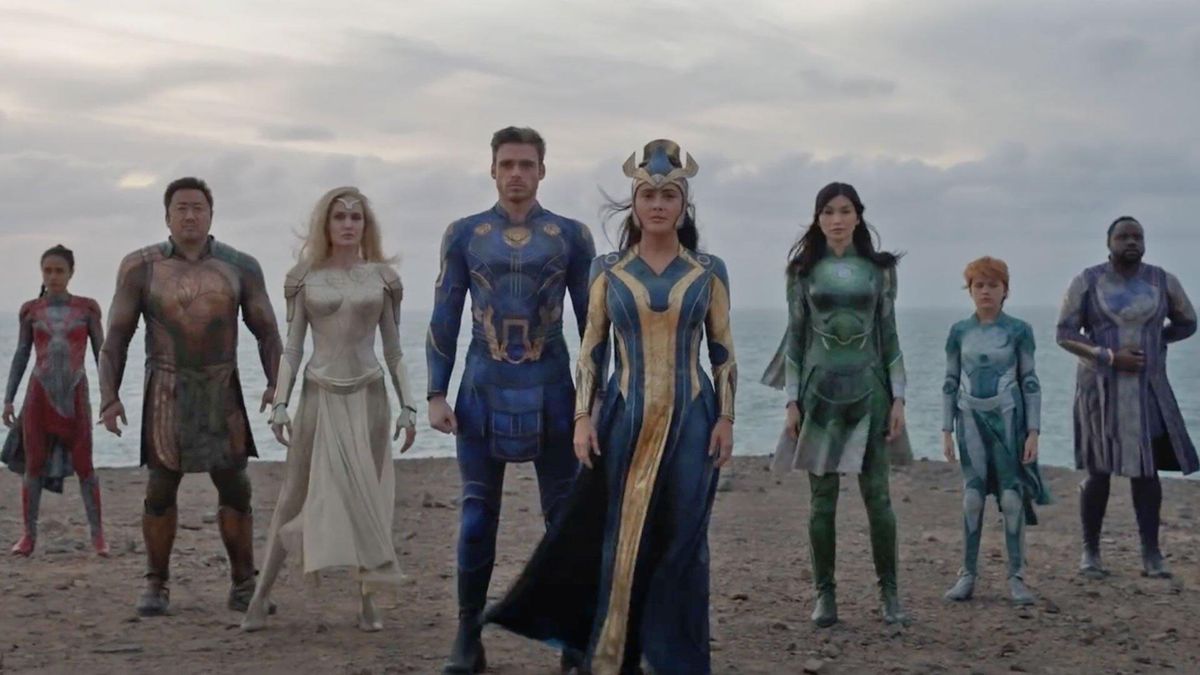 Marvel's Eternals hasn't drawn the same level of critical enthusiasm we usually see reserved for the Marvel movies so far. At the time of writing, after 41 reviews – meaning there's a big caveat that this score is still likely to change a lot, as more review pour in – Eternals sits at 71% positive reviews on Rotten Tomatoes. That's lower than Black Widow (79%), Avengers: Age of Ultron (76%) and Iron Man 2 (71%).
So far, it's only higher than The Incredible Hulk (67%) and Thor: The Dark World (66%) in the MCU.
To be fair to Marvel's newest film, this isn't a precise science, and like we say, this is a small sample size of what's likely to be the overall number of reviews for the film. Shang-Chi and the Legend of the Ten Rings, for example, ended up with 313 reviews in total. So Eternals has a long way to go.