Samsung Galaxy S21 FE vs iPhone 13: has Samsung undercut Apple's phone champ?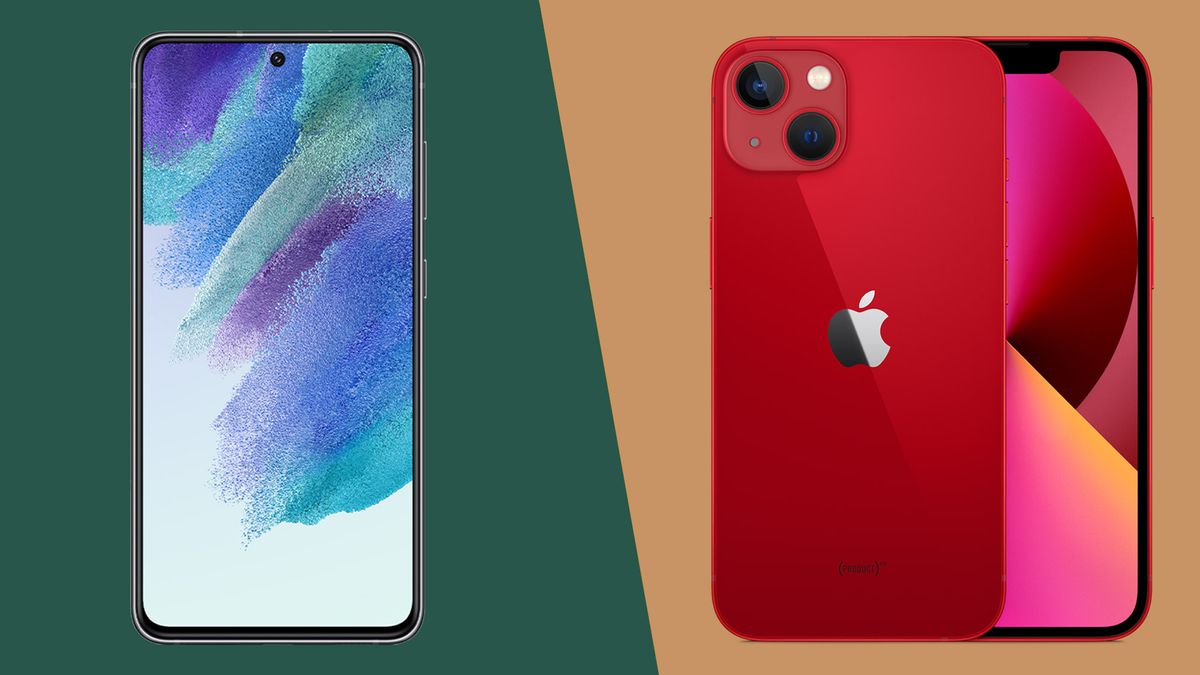 Samsung's struggles to get the Samsung Galaxy S21 FE to market are well-documented. A phone that was seemingly supposed to launch somewhere in the middle of 2021 ended up launching right at the start of 2022.
While many have pointed out that this is likely to bring the Galaxy S21 FE into direct competition with Samsung's Galaxy S22 phones, there's also the small matter of the iPhone 13, which launched a few months prior.
Even if Samsung ends up competing with itself, then, it might have just produced a tempting alternative to the market leader. Let's take a look at how the two phones compare, starting with the all-important matter of price.
The Samsung Galaxy S21 FE hit shops on January 7, 2022, almost a year after the rest of the Galaxy S21 family. It was a little tardy, to say the least.