A small Australian town's attempt to lure Chris Hemsworth has gone viral. Here's how the actor responded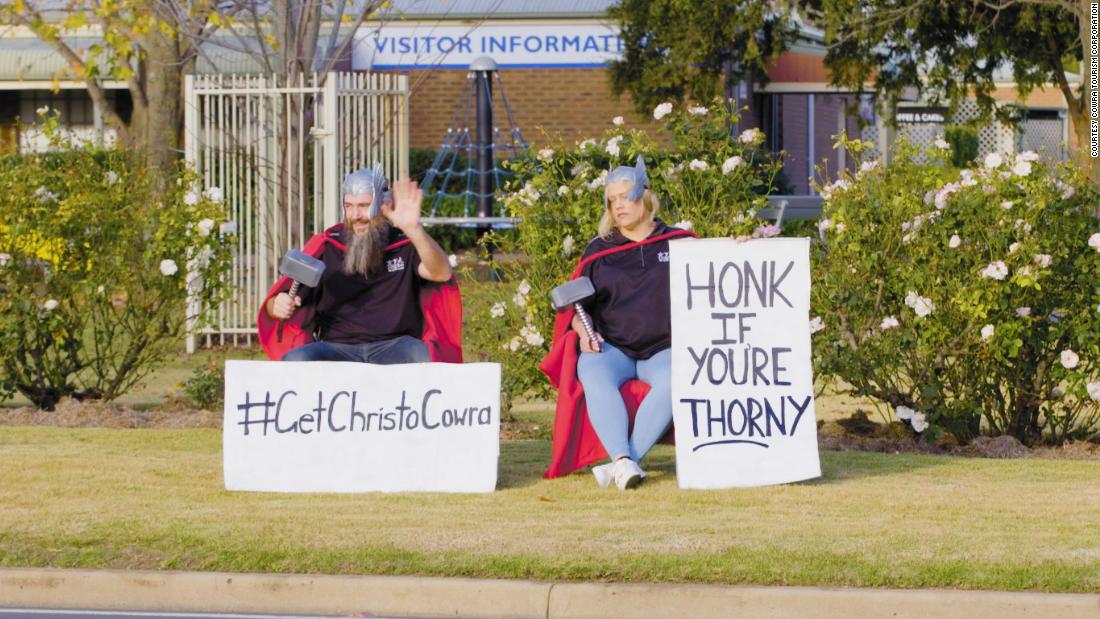 (CNN) — In the past five years, the Australian town of Cowra has been hit by droughts, Covid and even a mouse plague.
So when it came to bringing tourists back to this sunny piece of New South Wales, Cowra Tourism manager Glenn Daley knew it was going to take something massive. Or maybe someone massive.
That's when he came up with the idea to reach out to actor Chris Hemsworth, who is Australia's national celebrity tourism ambassador and regularly shares snapshots of himself traveling around Oz on Instagram.
The result was #GetChristoCowra, an ad campaign backed by the local tourism council and fully embraced by Cowra's residents. In the ad's video, Cowra locals (some actual citizens, some actors) dress up in Thor costumes, hold up signs and even make plans to build a giant four-story-high statue of the Aussie movie star.