Katsuo-ji Temple in Minoo, Japan
Jan 14, 2022
| Atlas Obscura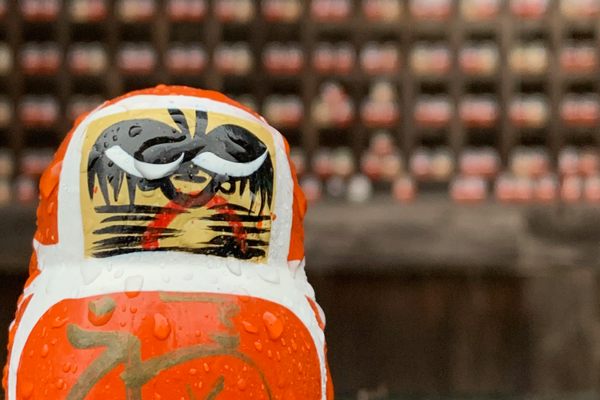 This incredible temple is hidden between the mountains and resides on the outskirts of Osaka. The temple is still relatively obscure due to its difficult terrain. 
Dedicated to Daruma, victory-oriented luck deities, the records of the temple's existence dates back to around 727 CE. One of the most peculiar things about this temple is that it is filled with small wooden figurines of daruma. These were purchased by visitors, then left at the temple as a sign of gratitude in hopes of good luck.
The temple's altitude and charming natural surroundings make this a magical place.