Sydney mayor has plans for a swimmable harbor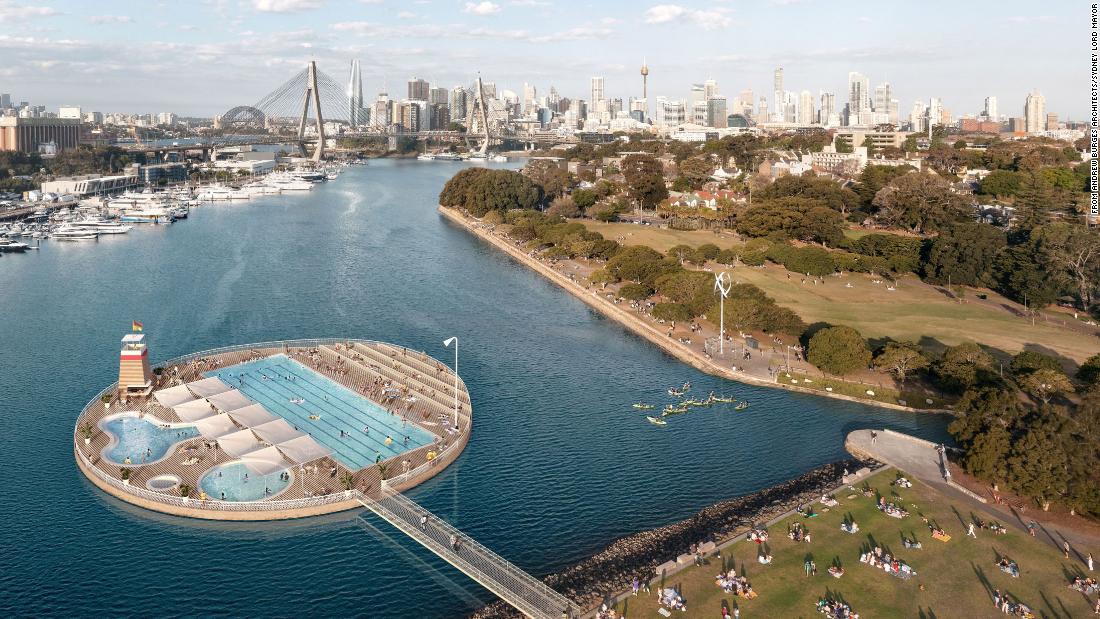 (CNN) — Clover Moore, the lord mayor of Sydney, has presented an ambitious plan that imagines the city's legendary harbor as a swimming pool.
"Swimming in the harbor is no pipe dream. Cities around the world are turning to their natural harbor assets rather than building more infrastructure," Moore wrote in her pitch, which was adapted from a speech she made at the Sydney Water Innovation Festival on October 18.
Moore's office commissioned Australia-based Andrew Burges Architects (ABA) to reimagine what Sydney Harbor could look like if there were sections accessible for public swimming.
Her proposal mentions that climate change and an increasing population will both change Sydney's makeup in the decades to come, and with green space at a premium, cleaning up the harbor and making it swimmable could be a good way to give residents a way to cool off.