Video of LeBron James Kicking Fans Out of Game Viewed 3 Million Times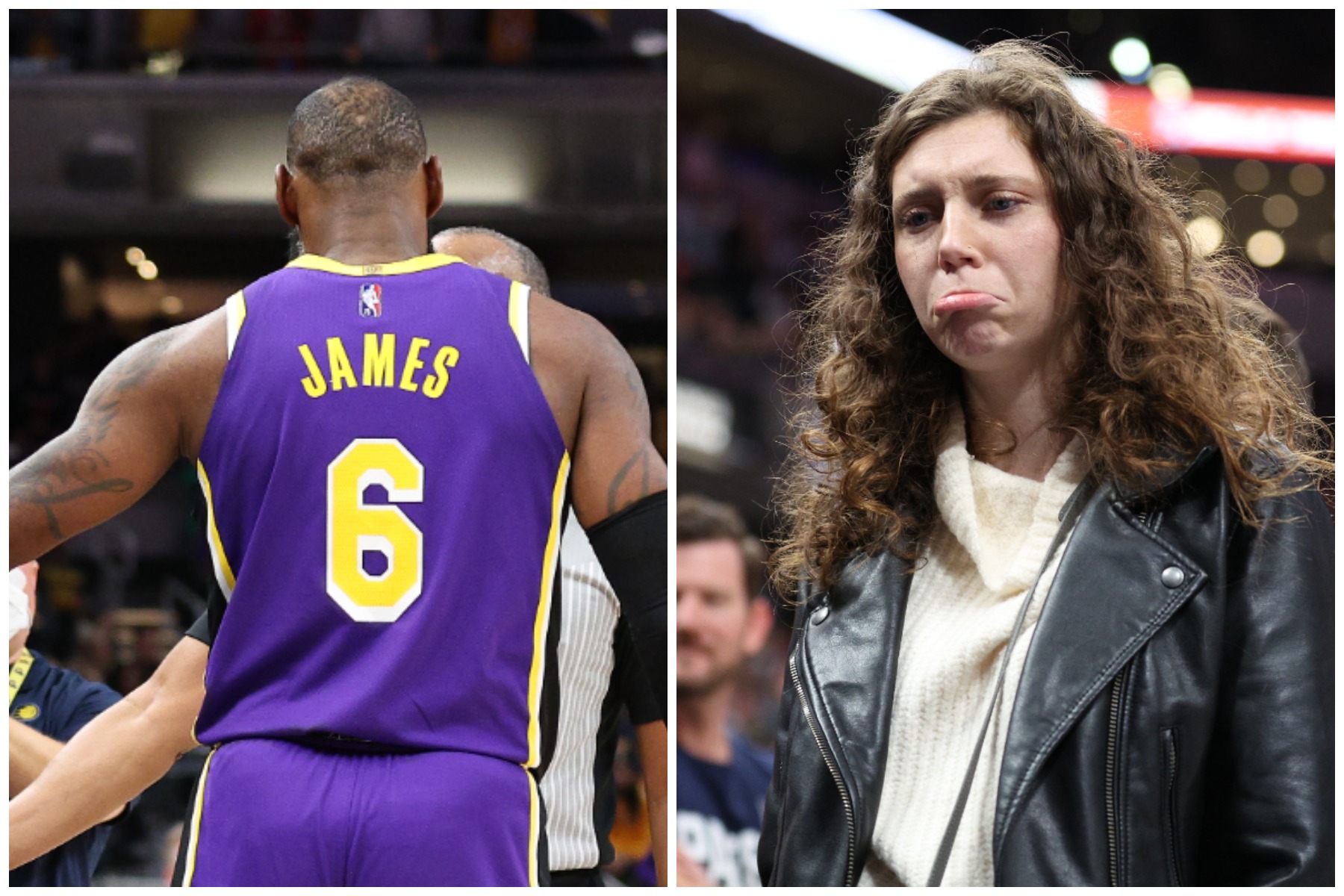 LeBron James has gone viral again following his suspension, this time for kicking out courtside fans at the L.A. Lakers game against the Indiana Pacers.
The Laker star had two Pacers fans ejected from Wednesday's game at Gainbridge Fieldhouse in Indianapolis for an unclear reason.
While it seems like the fans—a man and a woman—said something to warrant James' reaction, that has not been made clear yet.
According to TMZ, after the game, James said: "I would never say it to a fan and a fan should never say it to a player."
Footage from the clip is going viral on social media and is already racking up millions of views.
A clip shared by Hoop Central, with 2.8 million views, shows James calling for the referee and pointing at the fans and saying: "This one right f****** here!"