Exploring Vardzia, Georgia's mysterious rock-hewed cave city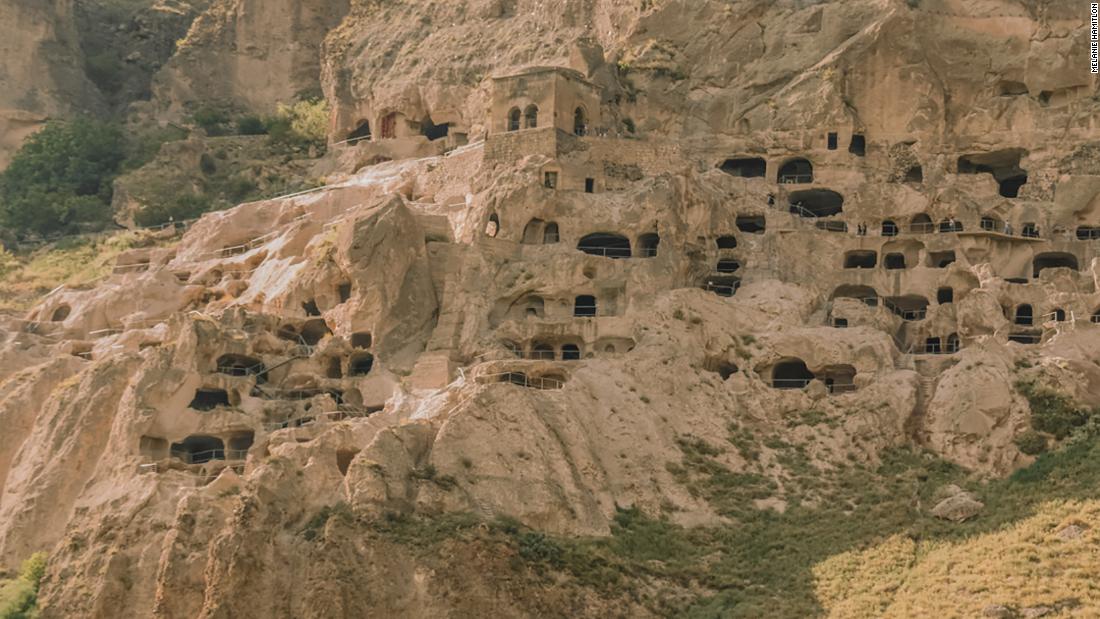 Vardzia, Georgia (CNN) — From 3,000-year-old Uplistikhe to the 6th century David Gareja Monastery and the long-forgotten dwellings of Samshvilde, all of Georgia's cave sites are awe-inspiring.
But none prevail quite like Vardzia.
Scattered across the slopes of Erusheti, looming over a lush valley scored by the Kura river, Vardzia is Georgia's most remarkable cave city.
In its day, the rock-hewed burg consisted of 6,000 rooms spread across 19 levels, including 25 wine cellars, a nunnery, 15 chapels and an apothecary, all coming together to create a vibrant medieval city and monastery.
Secret escape tunnels, confusing dead ends
First conceived and constructed as a fort in the 12th century under the reign of King Giorgi III, it was his daughter who really brought it to fruition. Under her watchful eye, an elaborate series of caves and chambers was chiseled deep into the belly of Erusheti, among them a secret escape tunnel and a tangle of dead-end halls to confuse enemies.