The best of the 'winter blues' on a luxury yacht charter to the Caribbean and Bahamas
Oct 20, 2021
| A Luxury Travel Blog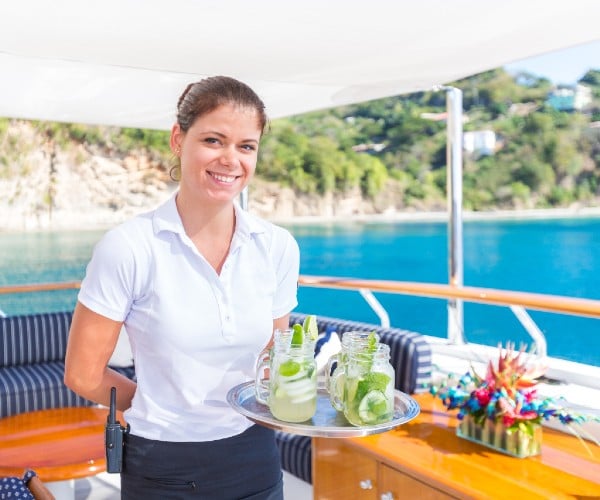 A cold chill is setting in and celebrities are switching their playground from the Mediterranean to the Caribbean & Bahamas, where there are thousands of remote beaches to leave behind prying eyes and winter woes for festive celebrations in the sunshine and warmth. Discover some of the highly favoured tropical havens to be found not far from the American coast, and plan your own spectacular getaway break with family and friends where the journey is just as important as the destinations.
Caribbean destinations: Colourful culture and adventure at every stop
US citizens don't need a passport to enter the US Virgin Islands, and there is no currency conversion rate to worry about since the US Dollar is the official currency of the USVIs. Add to this is the $1,600 duty-free allowance, and a shopping spree seems all the more enticing, particularly for those who have some last-minute Christmas shopping to do. St. Thomas is the main island for shopping, dining and nightlife, and has some wonderful beaches for family days out. To the east, two-thirds of St. John is a protected national park. Trails lead across the islands, but the most impressive one is underwater. St. Croix is unique, with a wide variety of past European powers that have left their mark upon the arts and culture of this island. Experience the vibrant festivities and events for cherished memories that go beyond the sun, sea and sand of this paradise.