Marjorie Taylor Greene Was Allegedly 'Gleeful' During Capitol Riots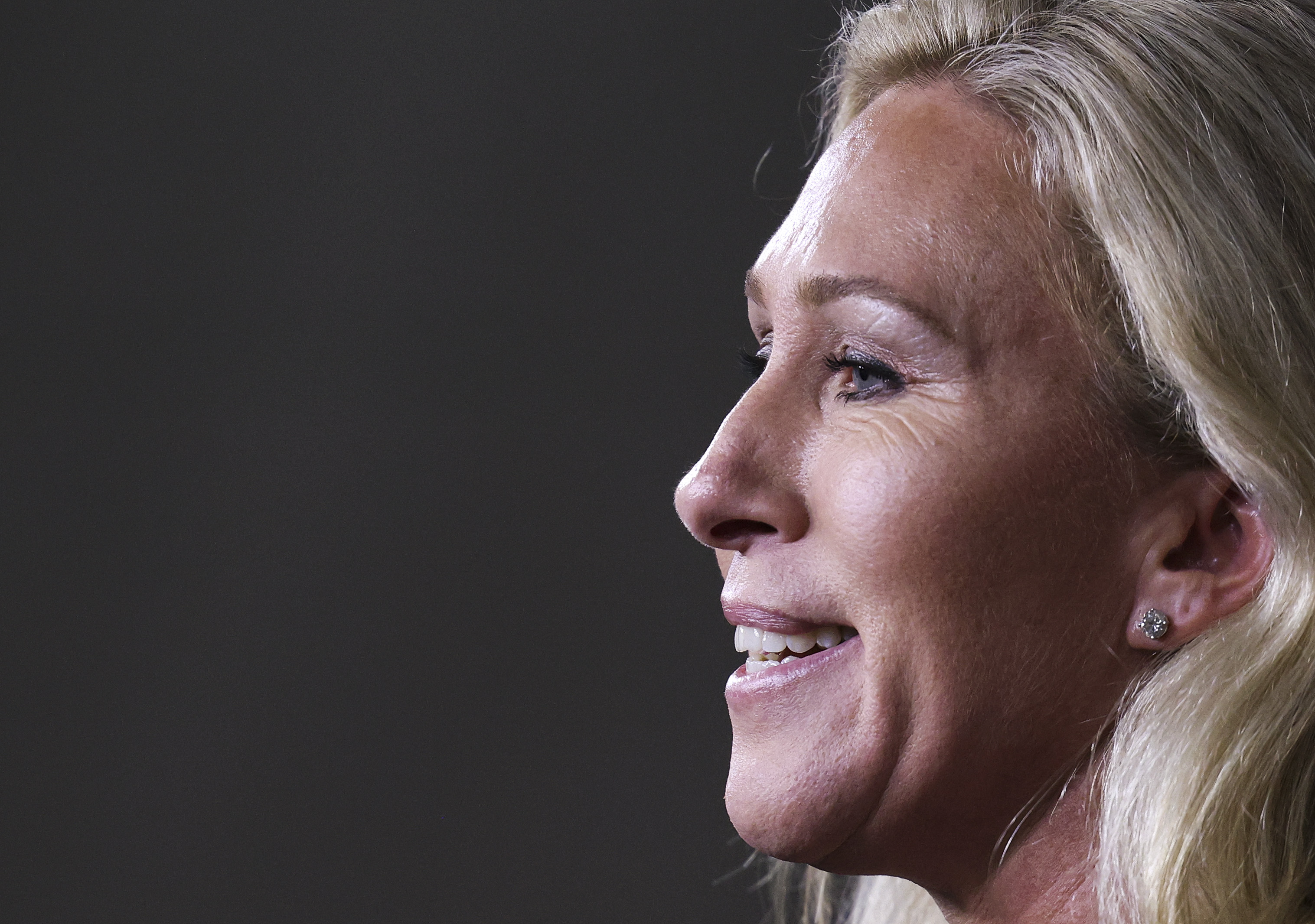 Rep. Sean Patrick Maloney (D-N.Y.) said Thursday that Rep. Marjorie Taylor Greene (R-Ga.) was "gleeful" as supporters of former President Donald Trump breached the U.S. Capitol on January 6.
Maloney made the remarks during an interview on the latest edition of MSNBC's Deadline: White House. The congressman said he noticed unusual behavior from Greene and her staff after being evacuated from the Capitol, where lawmakers had gathered to certify President Joe Biden's 2020 election win during a joint session of Congress, to an "undisclosed location" once the insurrection began.
"Look, I was there," said Maloney. "I was on the House floor. I was in that undisclosed location with a bunch of Republicans who were... one in particular, who was gleeful at what was transpiring outside. It took me a minute to understand why she was having such a good time. But I saw it, I saw it with her staff who caught up with her. They were excited about what was going on."