This trio of fun Schwinn e-bikes are built for the roads and the trails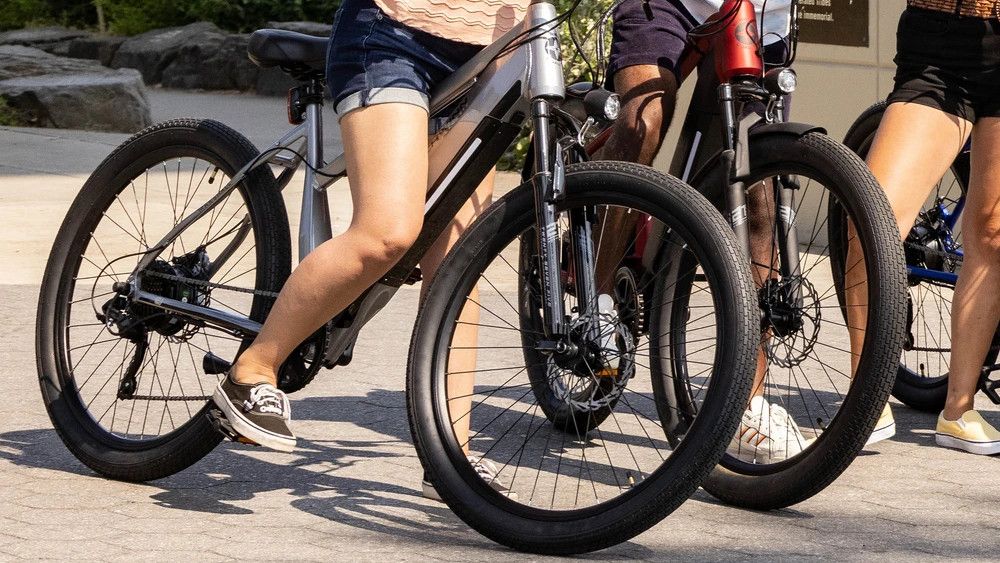 Schwinn, one of the longest-running bike builders in the US, has released a trio of new e-bikes for tackling roads and trails – and they're more affordable than you might expect too. This isn't Schwinn's first foray into battery power, but the new Marshall, Coston CE, and Coston DX sound like an interesting set.
The Schwinn Coston DX is particularly intriguing, and sounds like the best value of the bunch. As the e-bike experts at Electrek explain, it's a practical machine built for city riding, with a weather-resistant design (complete with fenders to keep your clothes dry), a suspension seat post, and a storage saddle for stashing essentials like your keys and wallet.
It has a maximum range of 45 miles under ideal conditions, which is very respectable for a bike priced at $1,999 (about £1,500 / AU$2,800). For comparison, the standard edition WAU Bike (which ranks highly in our guide to the best electric bikes) has a range of 40 miles and will set you back £1,677 (about $2,200 / AU$3,020).