BT TV Box Pro review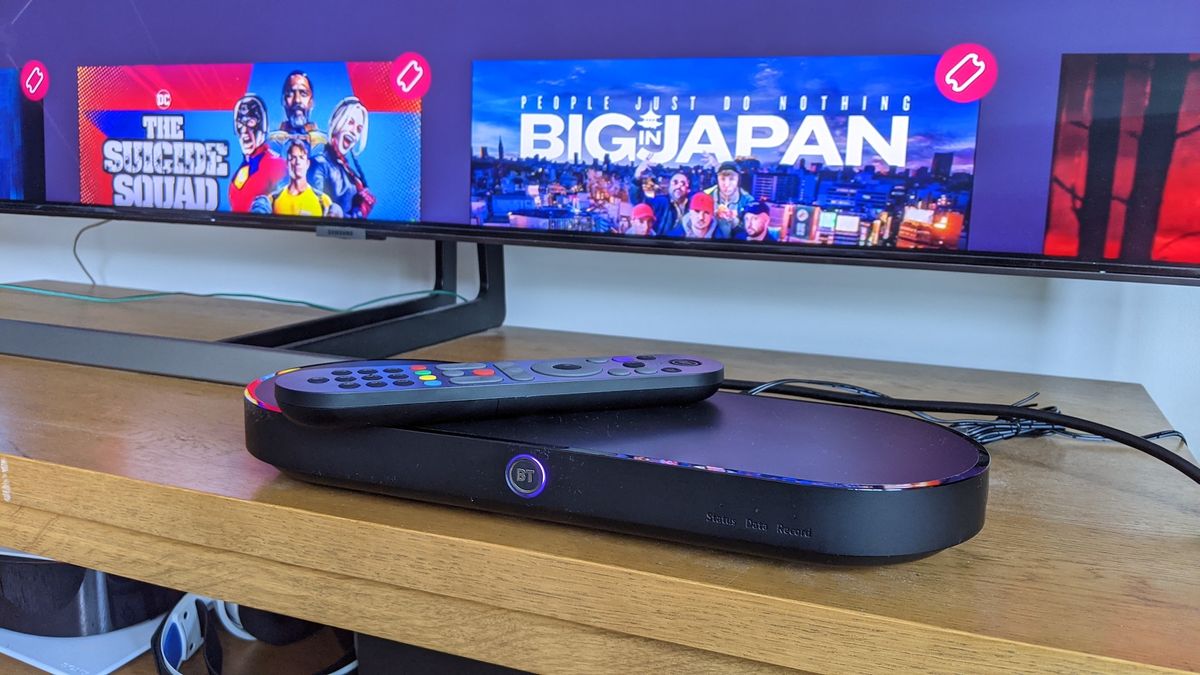 We tend not to expect much when it comes to the set top boxes from all-in-one TV and broadband providers. But BT has always sat among the big boys when it comes to its BT TV set top boxes, thanks to their inclusion of the excellent time-travelling YouView interface.
The new BT TV Box Pro is a slick and capable set top box with an excellent search function, clever recommendation systems and top-tier cinematic features like 4K HDR visuals and Dolby Atmos sound.
Wi-Fi enabled, with four tuners that let you record three shows at once whilst watching another, the BT TV Box Pro's 1TB storage space is good for holding on to around 600 hours of (standard definition) recordings depending on their resolution quality.
With access to premium TV channels from the likes of Sky, and with BT's own sizeable sports offering in the form of BT Sport Ultimate, you'll be hard pressed to find something you can't watch on the BT TV Box Pro – especially considering major internet TV providers like Netflix and Amazon are built in. Even better, a universal search option lets you hunt for whatever show or movie you're after from one centralised place, letting you search through all the providers at once rather than having to dive in and out of each individual app.