Nanoleaf Essentials Lightstrip review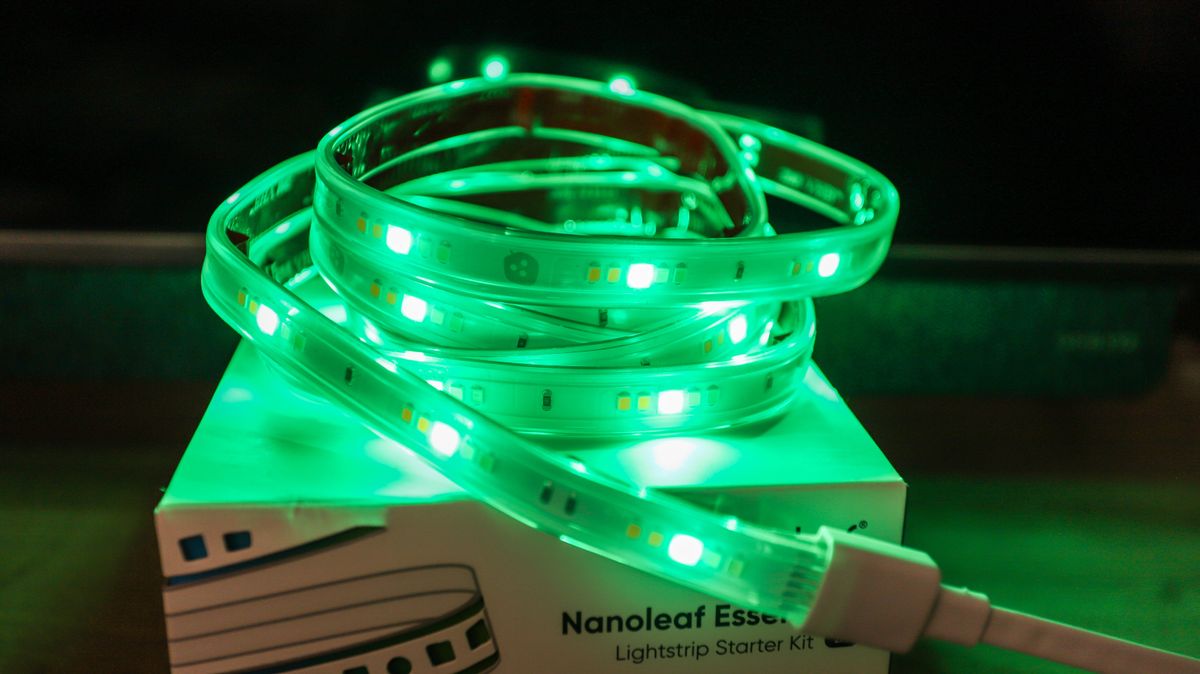 UPDATE: The Nanoleaf Essentials Lightstrip had a few missing features at launch, namely music and screen syncing. Those have now been rolled out and we've updated our original review below to reflect that change.
Stepping away from its light panels, Nanoleaf has gone back to basics with its Essentials A19 smart bulb and Essentials Lightstrip. What makes them both exciting offerings in the smart lighting market is their affordability without compromising on features.
Like its bulb brother, the Nanoleaf Essentials Lightstrip is also compatible with Apple's HomeKit and Google Assistant, it's remarkably easy to set up and has its own little controller that can be wall-mounted to be used like a regular switchboard.
It can definitely give Philips Hue's Lightstrip Plus a run for its money, especially now (almost a year since its original launch in late 2020) that there's features like monitor syncing which was missing until the last round of firmware updates.