Yoshihide Suga set to become Japan's next prime minister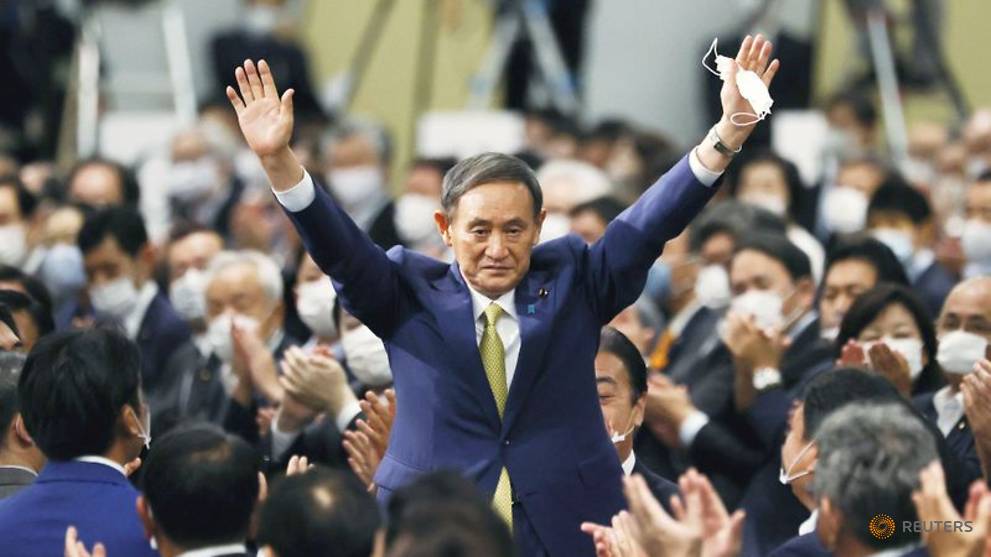 TOKYO: Japan's parliament votes on Wednesday (Sep 16) for the country's next prime minister, with powerful Cabinet secretary Yoshihide Suga all but assured the top job, as Shinzo Abe ends his record-breaking tenure.
Suga, who on Monday was elected leader of the ruling Liberal Democratic Party (LDP), is viewed as a continuity candidate, saying his run was inspired by the desire to continue Abe's policies.
Abe is ending his record-breaking tenure with a year left in his mandate, forced out by a recurrence of ulcerative colitis, a condition that has long plagued him.
Abe and his Cabinet resigned on Wednesday morning, paving the way for a vote in parliament in the early afternoon, which Suga is expected to easily win, given the ruling party's strong majority.