Chinese state media show armoured vehicles gathering near Hong Kong border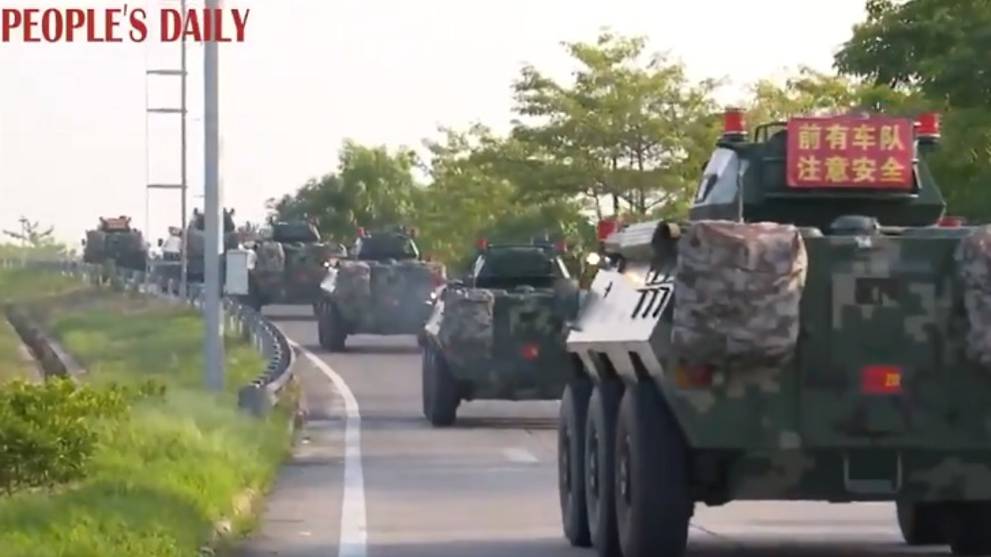 HONG KONG: Chinese state-run media on Monday (Aug 12) showed armoured personnel carriers and tanks assembling at a mainland city just across the border from Hong Kong.
The footage released by two outlets showed a large number of armoured vehicles on the move and several parked in the city of Shenzhen.
The release of the video comes after a dramatic escalation of a 10-week crisis that has been the biggest challenge to Chinese rule of Hong Kong since the 1997 British handover.
In a video tweet, the People's Daily said the convoy of armoured vehicles was travelling to Shenzhen for a drill.
Violent protests over the weekend were followed by protesters forcing the shutdown of Hong Kong's airport on Monday, resulting in the cancellation of all flights.
...