South Korea to file WTO complaint over Japan's export curbs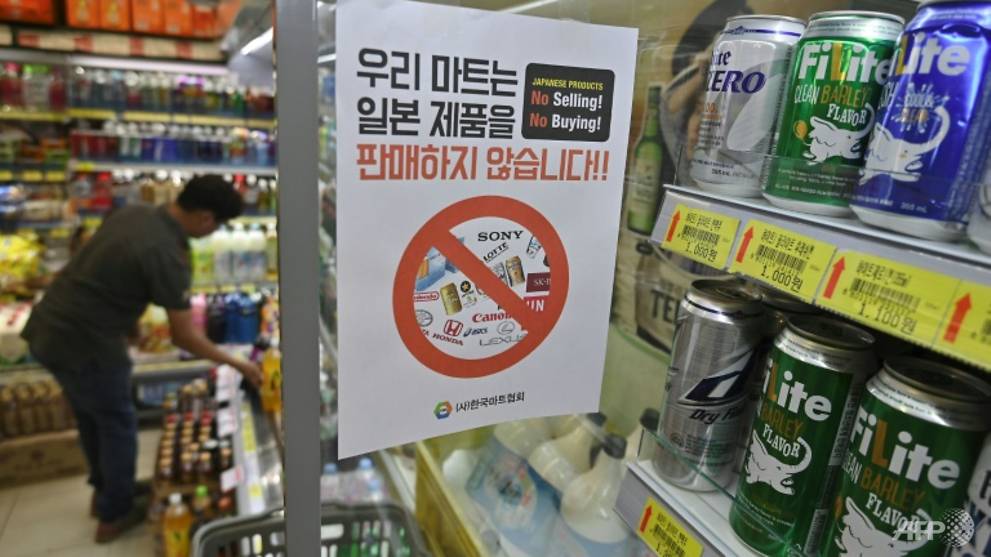 SEOUL: South Korea said Wednesday (Sep 11) it will file a complaint to the World Trade Organisation over Japan's "politically motivated" export restrictions, upping the ante in an intensifying dispute with the neighbour.
Seoul and Tokyo have been embroiled in the trade and diplomatic spat since Tokyo tightened export controls in early July on three chemicals essential to making memory chips and high-spec displays, key products of South Korean companies such as Samsung and LG.
The restrictions follow a series of South Korean court rulings ordering Japanese firms to pay for forced labour during World War II.
The ongoing dispute has also seen the two neighbours remove each other from their "white lists" of trusted trading partners and prompted South Korea not to renew a military intelligence sharing pact.