Family pleads to get son from Pakistan orphanage to Wales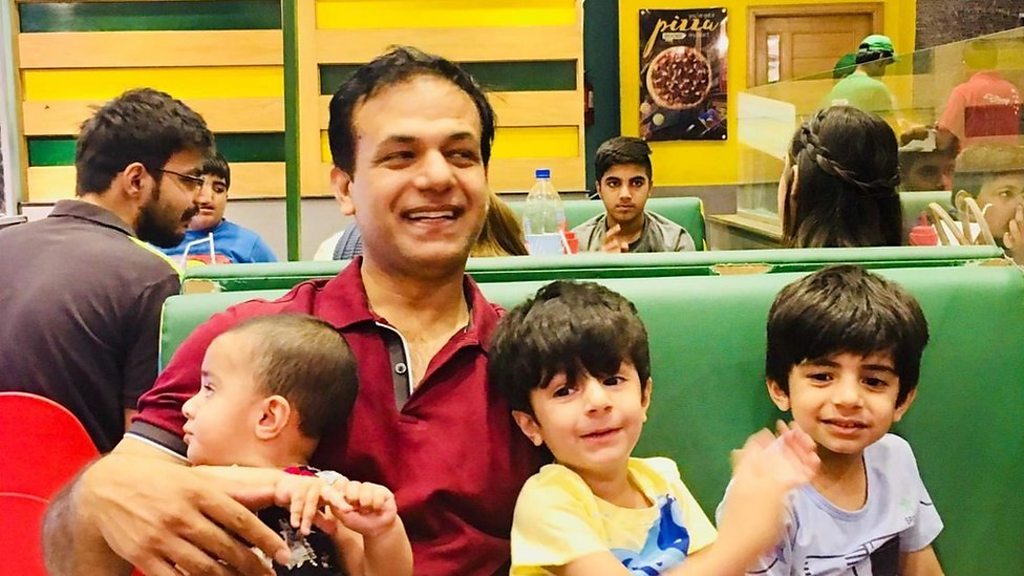 Parents of a child stuck in an orphanage in Pakistan have said they weep every night after having to leave him behind while they came to the UK.
Amin Rasheed and wife Anila Amin had to leave Ashar, seven, with his grandmother to get help for their seriously ill son Shahryar, five.
But after falling ill, she put him in an orphanage in December and now the family are desperate to get him a visa.
The Home Office said it "did not routinely comment on individual cases".
"There's not any night I could sleep without crying, without weeping for him, the same goes for his mother," said Mr Rasheed, who lives in Cardiff.
"Whenever we talk to him he cries a lot. He is unable to understand what is wrong, he says, 'why am I here? why am I not with you?', 'I don't want to live anymore,' and 'it's a very scary place."