USDA ignored concerns about COVID on meat products, doctor group alleges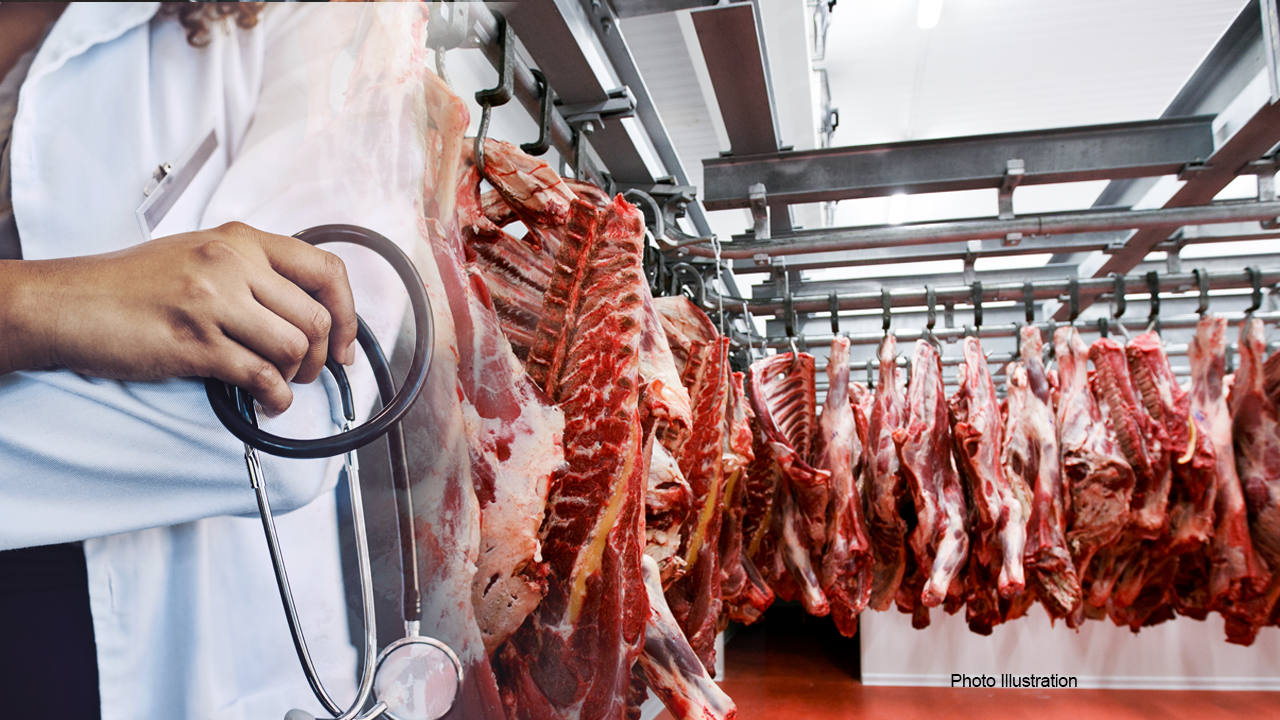 A pro-vegan physicians group is suing the U.S. Department of Agriculture, alleging it is "ignoring concerns" about the possibility of coronavirus spreading through meat products and packaging.
The Physicians Committee for Responsible Medicine, which says it counts more than 12,000 doctors among its members, filed suit last week. The group said it sued after the USDA denied its petition to require meat plants test their products for coronavirus before selling them and require stores to post warnings that meat products are not "certified virus-free."
IMPOSSIBLE FOODS SELLING DIRECT-TO-CONSUMER ALTERNATIVE MEAT
"Plant workers who are asymptomatic may still be viral carriers," Physicians Committee President Neal Barnard said in a statement. "Because these workers directly handle meat and poultry products, and because the COVID-19 virus is easily airborne, transmission of the virus to the products they handle is likely, which means transmission of the virus into people's homes is likely."