Krispy Kreme's NYC store with 'world's largest Hot Light' gets new opening date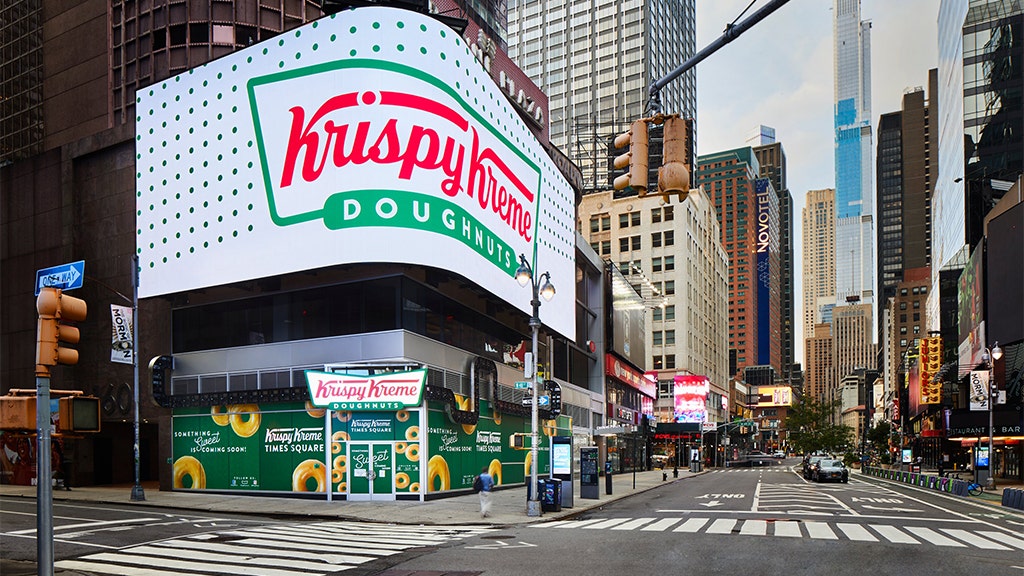 New Yorkers and tourists will be able to visit Krispy Kreme's long awaited flagship store in Times Square starting on Sept. 15, the company announced Wednesday.
The 4,500-square-foot shop located at 1601 Broadway at West 48th Street was originally meant to open in May.
Krispy Kreme's announcement of its new grand opening date comes at a time when the novel coronavirus has become less prevalent in New York City with an average infection rate of less than 1 percent in the last 12 days, according to data from the governor's office.
NEW KRISPY KREME SNACKS AVAILABLE AT WALMART
Krispy Kreme's flagship store will match the over-the-top nature that Times Square is famous for.
For starters, the location will operate 24/7 and serve hot and fresh doughnuts. It will also have the "world's largest Hot Light" to signal where customers can get their fresh treats, according to a press release.