Trump rips Goodyear over reported ban on MAGA, Blue Lives Matter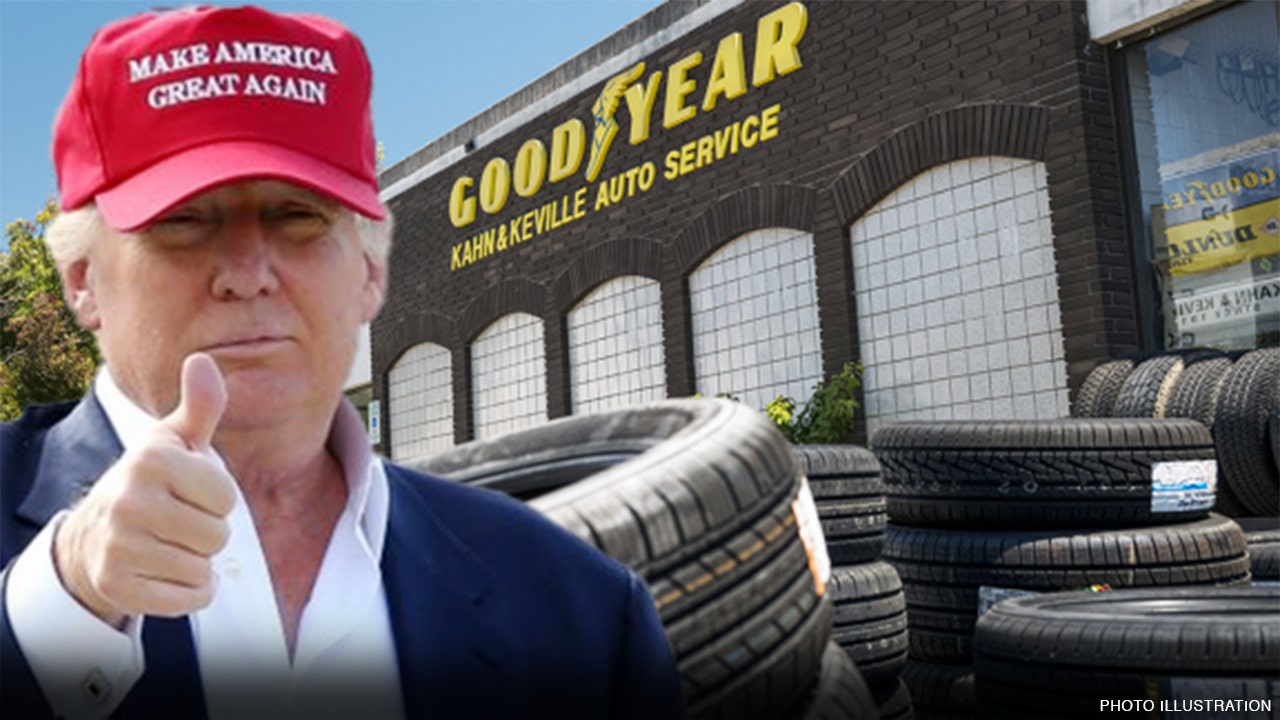 President Trump elaborated on his call for a boycott of Goodyear Tire and Rubber Co. on Wednesday, telling reporters that it was "disgraceful" for the company to allegedly institute a policy banning employees from wearing "Make America Great Again" or "Blue Lives Matters" apparel.
"I'm not happy with Goodyear because what they're doing is playing politics, and the funny thing is, people that work for Goodyear, I can guarantee you I poll very well with all of those great workers at Goodyear," Trump said at a White House briefing of the company headquartered in Akron, Ohio.
"When they say that you can't have Blue Lives Matter, you can't show a blue line, you can't wear a MAGA hat, but you can have other things that are Marxist in nature, there's something wrong with the top of Goodyear," the president added.