SpaceX successfully launches Starlink satellites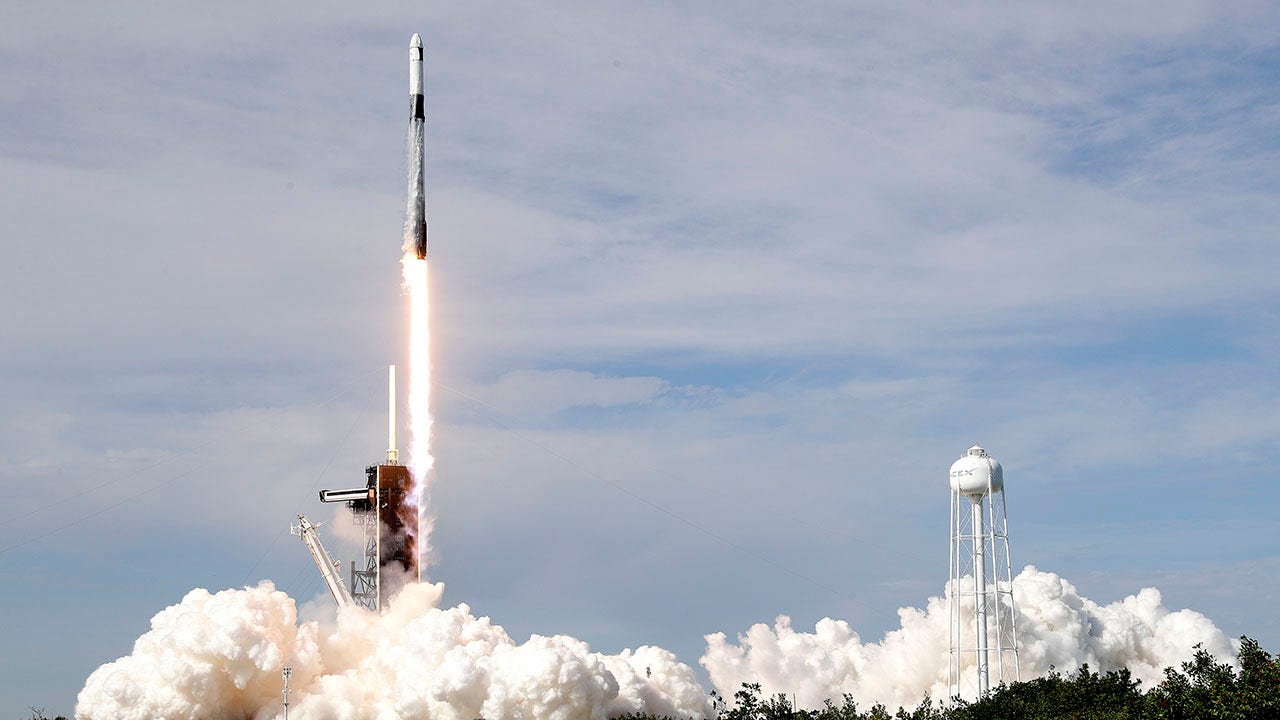 SpaceX'sFalcon 9 rocket successfully launched even more Starlink internet satellites into orbit early Thursday morning.
The Falcon 9 booster rocket took off from Florida's Cape Canaveral Space Force Station at 3:13 a.m. ET.
"Liftoff!" the company wrote on Twitter with a video showing the seconds after the launch.
Less than nine minutes later, the rocket's reusable 15-story first stage booster touched back down on the floating "Just Read the Instructions" drone ship.
The platform is about 400 miles downrange in the Atlantic Ocean.
This liftoff was the company's seventh mission of the year and 21st 60-satellite Starlink launch. It was also the 110th flight of a Falcon 9 rocket and the 76th SpaceX booster landing thus far.
The launch was initially scheduled for March 9 but the date was pushed back so SpaceX could conduct more prelaunch tests, according to Space.com.