An NFT just sold for $69 million at Christie's and was paid for in cryptocurrency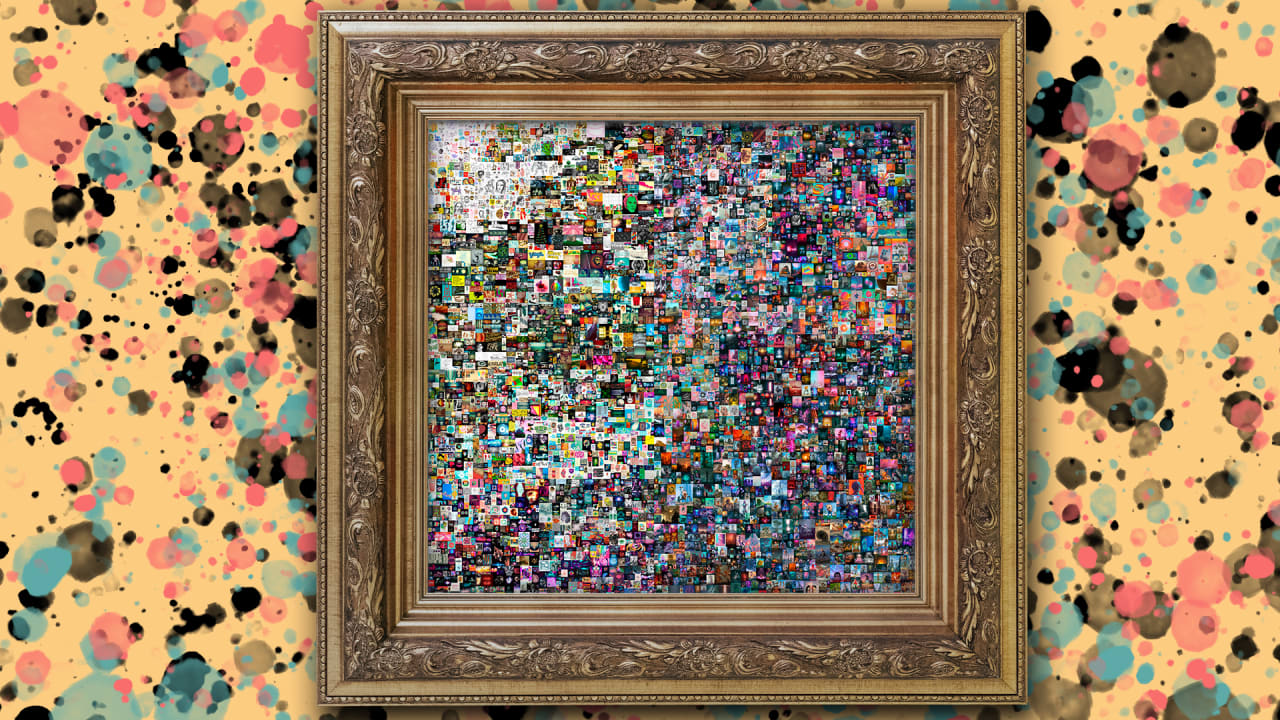 On Thursday, a work of purely digital art shattered records at storied auction house Christie's, selling for a historic $60.25 million ($69.3 million with buyer's fees). It's the highest price commanded by a JPEG file thus far—paid for, in true 2021 style, with the cryptocurrency ether.
The art was created a month ago by a graphic designer dubbed Beeple. Called "Everydays—The First 5000 Days," the piece is a collage of every image Beeple has made, which is one per day since 2007. In February, it was minted into a nonfungible token (NFT) using relatively nascent technology that certifies the authenticity and ownership of a "token" through a digital ledger of all its past transactions—in other words, a blockchain, which many now recognize for also forming the backbone of cryptocurrency networks.