Tesla foils carjacker attempt, Navy officer says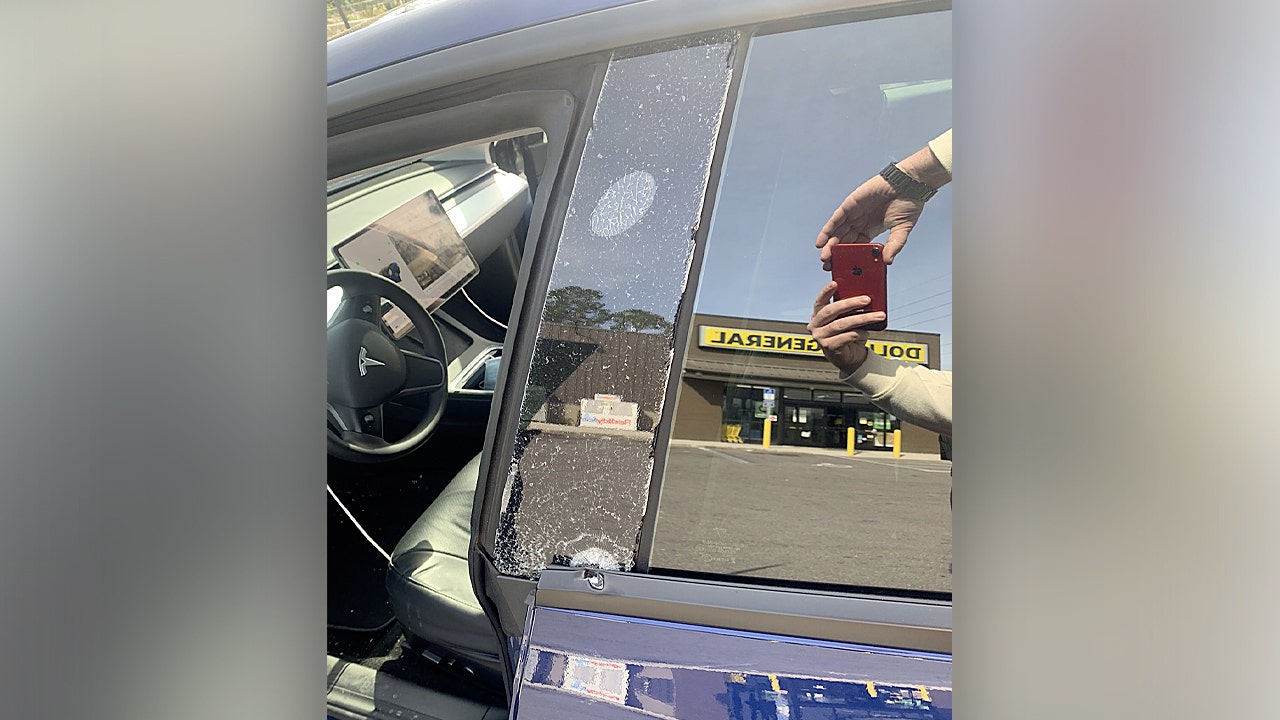 A 15-year Navy officer is crediting his Tesla for playing a "huge part" in saving his life during an attempted carjacking last week.
Draper Younce was in his Tesla Model 3 at an apartment complex in Jacksonville, Florida, on Friday when a carjacker ran up behind the car, pulled out a gun and screamed for him to get out of the vehicle.
Younce told FOX News that the features on his car, from its flush door handles, exterior cameras, horsepower and torque, as well as the "hold" feature which allowed him to sit stationary while still in drive, helped him escape.
CLICK HERE TO READ MORE ON FOX BUSINESS
"The first thing I said was, 'no, man, I'm not getting out of the car,'" Younce told FOX Business. "And the second thing I said ... 'this is a Tesla, you can't steal a Tesla.'"
Because of the flush doors on the car, the carjacker "completely missed the door when he tried to open it," Younce said.