Embattled Cuomo lauds Biden-backed COVID relief package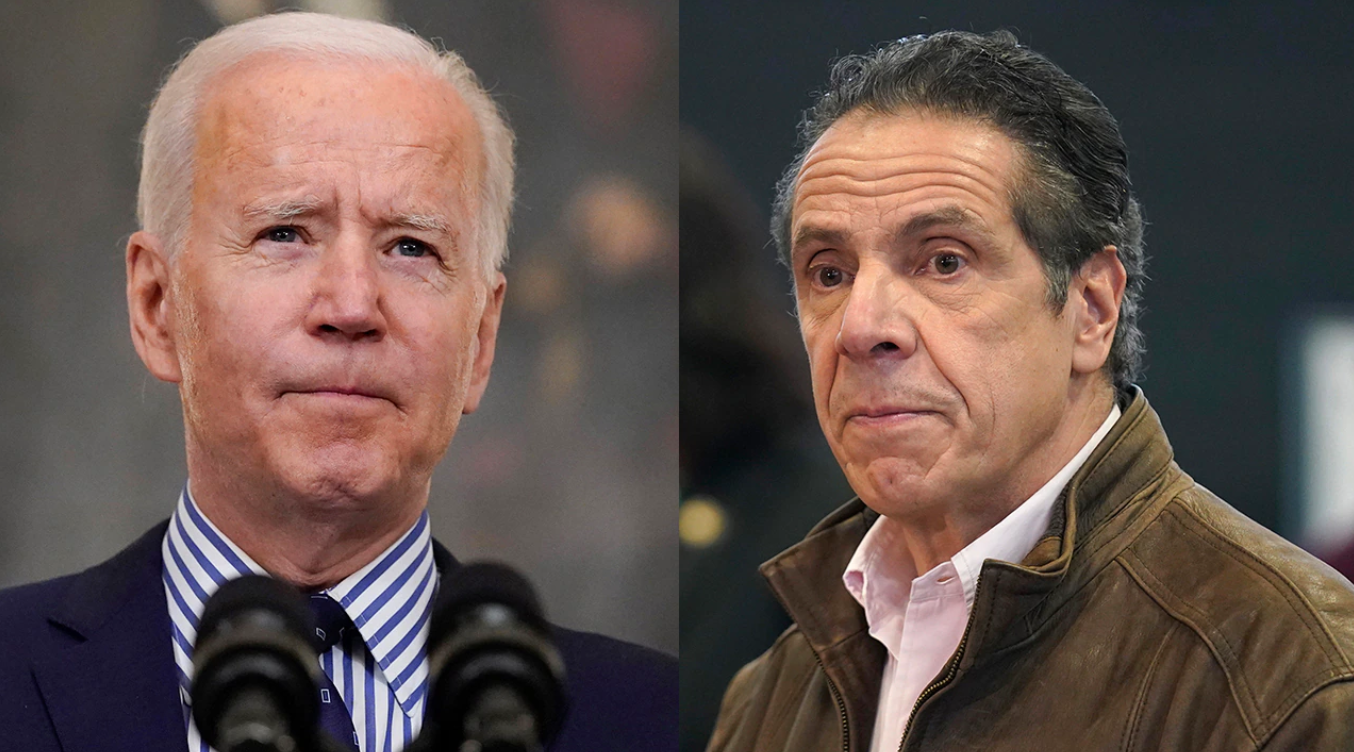 Embattled New York Gov. Andrew Cuomo praised President Joe Biden and other Democratic leaders Thursday after Congress passed the $1.9 trillion coronavirus relief package, even as the White House faces pressure to condemn the governor amid a pair of burgeoning scandals.
Biden signed his "American Rescue Plan" into law on Thursday after both houses of Congress passed the bill in party-line votes. Cuomo, who faces calls to resign and potential impeachment amid multiple sexual harassment allegations and a federal investigation into his handling of New York's COVID-19 nursing home crisis, expressed his support for the relief package.
"Extraordinary times call for extraordinary action, and the $1.9 trillion American Rescue Plan that President Biden signed into law today meets that mandate," Cuomo said in a statement. "This historic package is both what the American people demanded and what they deserve - a lifeline to state and local governments, essential workers, and small businesses; a stimulus for our vaccination efforts; a boost to lift Americans and children out of poverty; a catalyst for our economic recovery and revitalization."