Ford reports 125,000 firm orders for new Bronco as production begins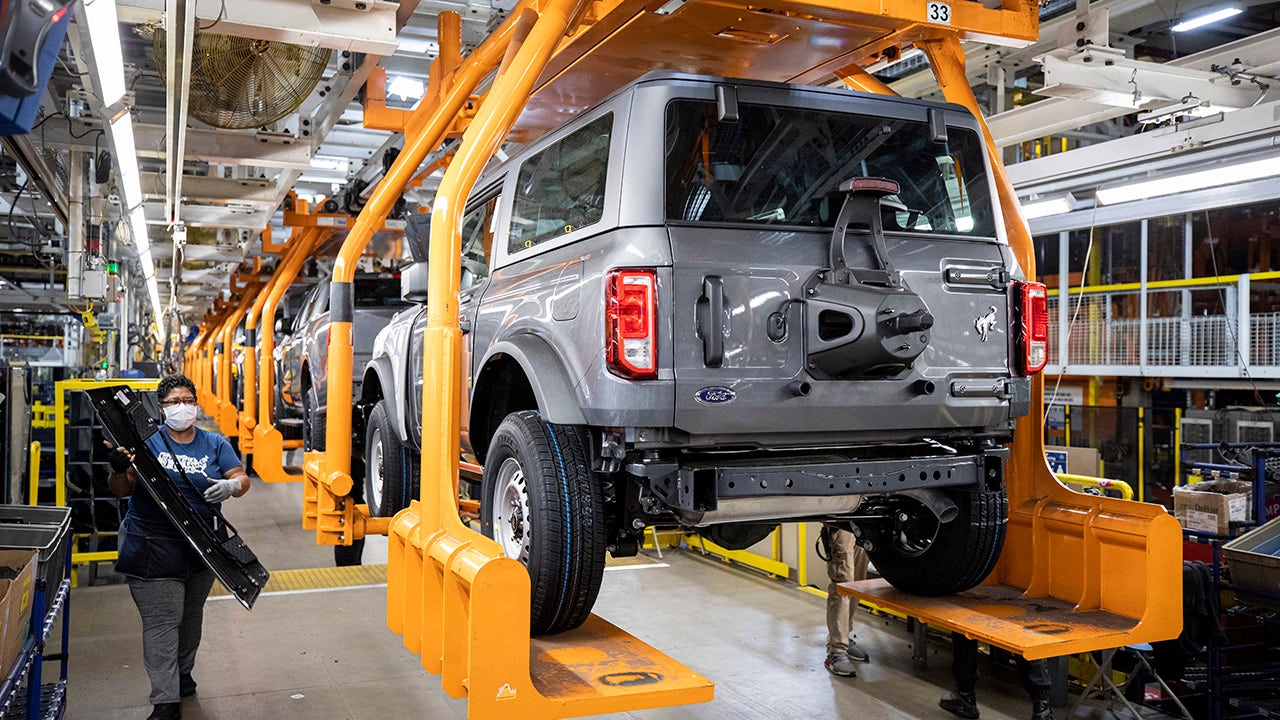 Ford Bronco production is underway at the automaker's Michigan Assembly Plant for the first time in 25 years.
The all-new 2021 Bronco is being manufactured at the same facility that built previous editions from 1965 to 1996.
Ford confirmed that 125,000 of the 190,000 reservations it has received for the off-road SUV have already been converted to orders and that the first trucks off the line are on the way to dealers.
The Bronco is based on the Ford Ranger and built alongside it. Ford sold just under 90,000 Rangers in the U.S. last year.
Starting prices for the Bronco range from $29,995 to $60,800, depending on the trim level, and it is available with either two or four doors.
"We know the fans have been waiting for the Bronco – and we're so excited to bring it back," Ford chief marketing officer Suzy Deering said.