Cristiano Ronaldo's simple move during a press conference hurts Coke's bottom line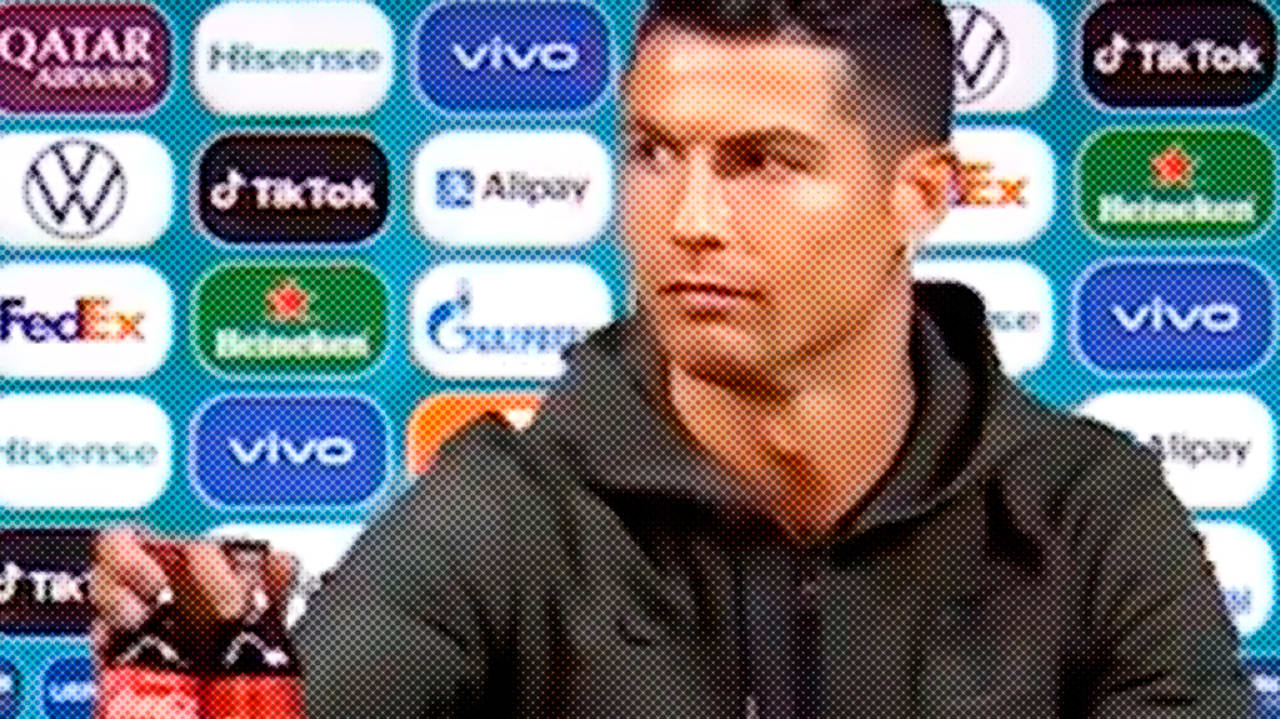 On Tuesday, Portugal beat Hungary 3-0 in its opening game of the 2020 European Championships and Cristiano Ronaldo became the top scorer in Euros history, hitting a penalty shot in the 87th minute. But the global soccer superstar got almost as much attention for a move before the game even started.
In his pre-match press conference, Ronaldo took two strategically-placed bottles of Coke from in front of his microphone, and moved them off to the side–and just off camera–before grabbing his unmarked bottle of water and said, "Agua."
Coca-Cola's share price dropped almost immediately by 1.6%, or about $4 billion. The global corporation is an official sponsor of the tournament, widely considered the world's third-most watched sporting event after the Olympics and the World Cup.
The company offered a statement in response to the media coverage, saying "everyone is entitled to their drink preferences" with different "tastes and needs."