Schumer to begin budget reconciliation process to pass Biden's spending bill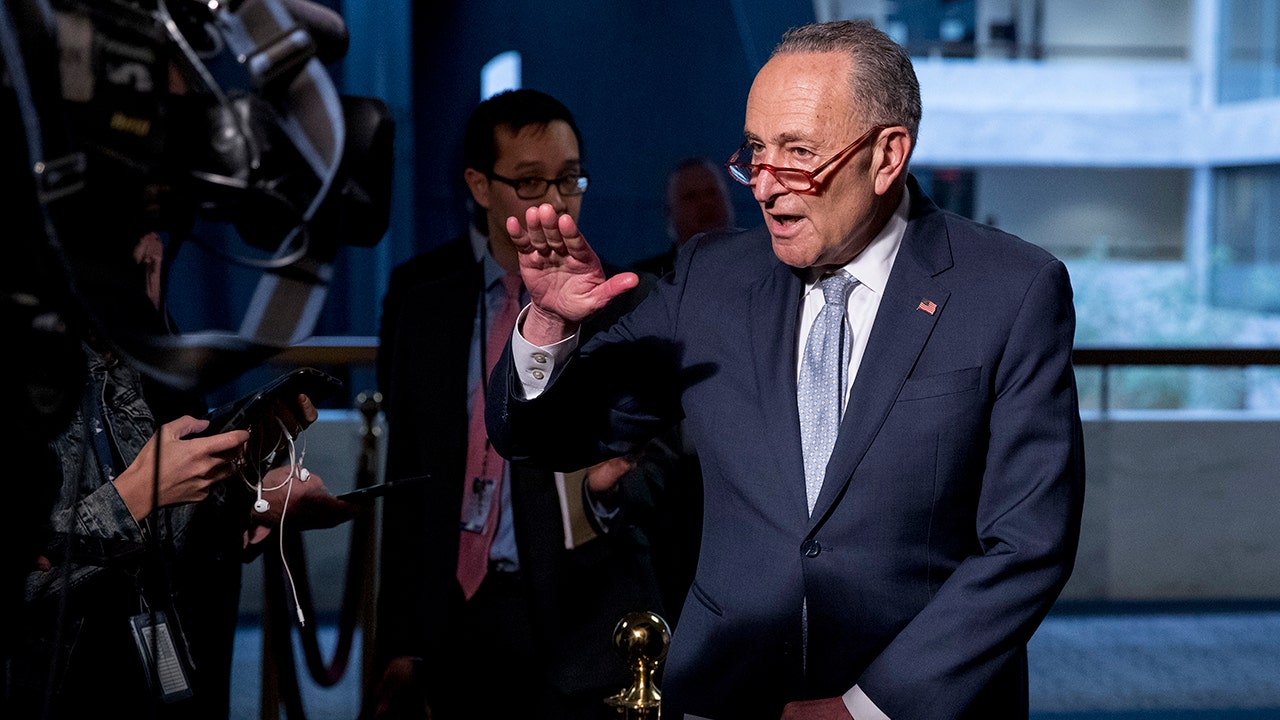 Senate Majority Leader Chuck Schumer plans to formally trigger the budget reconciliation process on Wednesday as Democrats look to muscle through President Biden's massive trillion tax and spending plans using their slimmest-possible majority.
BIDEN'S PROPOSED 39.6% TAX HIKE WOULD HIT THESE INDIVIDUALS, FAMILIES
Schumer said he is convening a meeting Wednesday with all 11 Democratic members of the Senate Budget Committee to start putting together the reconciliation vehicle for Biden's two-pronged economic proposals: The $2.3 trillion American Jobs Plan and the $1.8 trillion American Families Plan.
His comments come amid a push by a group of bipartisan lawmakers to reach a compromise infrastructure deal.
A coalition of 10 senators reached an agreement last week for $579 billion in new spending that would be funded without any tax hikes, according to a source familiar with the matter. The proposal would spend $974 billion over five years and $1.2 trillion if continued over eight years, the source said. The senators did not release details of the plan, but the source said it would remain focused on core infrastructure projects.