Here's What Millennial Women Need To Know About Money And The Pay Gap In 2019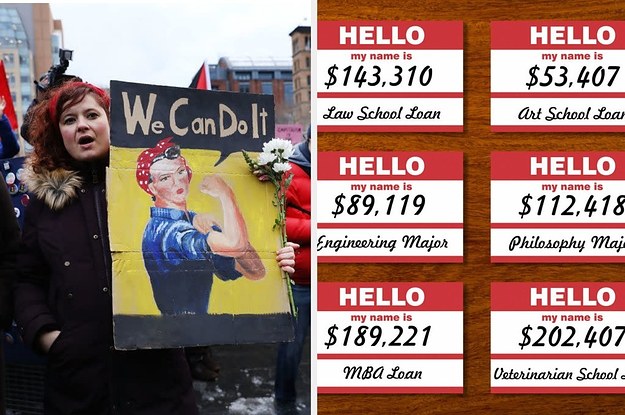 Equal pay is a big issue, and it's even the subject of a bill that recently passed the House and is now in the Senate. Women in the US still earn about $0.79 for every $1 a man earns, on average, according to estimates in a new Glassdoor report. The Pew Research Center estimates it to be $0.85. And while the gap is narrower for millennials than it is for older workers, women ages 25 to 34 still earn 86.8% of what men their age earn (it's 80.1% for women ages 35 to 44), according to the Bureau of Labor Statistics.
The point is the gender pay gap still exists for young adults, and it's is even wider for women of color. And this, according to Sallie Krawcheck, CEO of the women-focused digital investment platform Ellevest, is precisely why women need a tailored approach to managing their finances and investing. Krawcheck, previously dubbed the most powerful woman on Wall Street, launched Ellevest in 2016, which "uses an algorithm that accounts for gender differences related to women's pay, career breaks, and lifespan." Unequal pay perpetuates a gender investing gap, she said.
...