How I Took the Wild Road From Stunts to Safety and Built a Business on What I Learned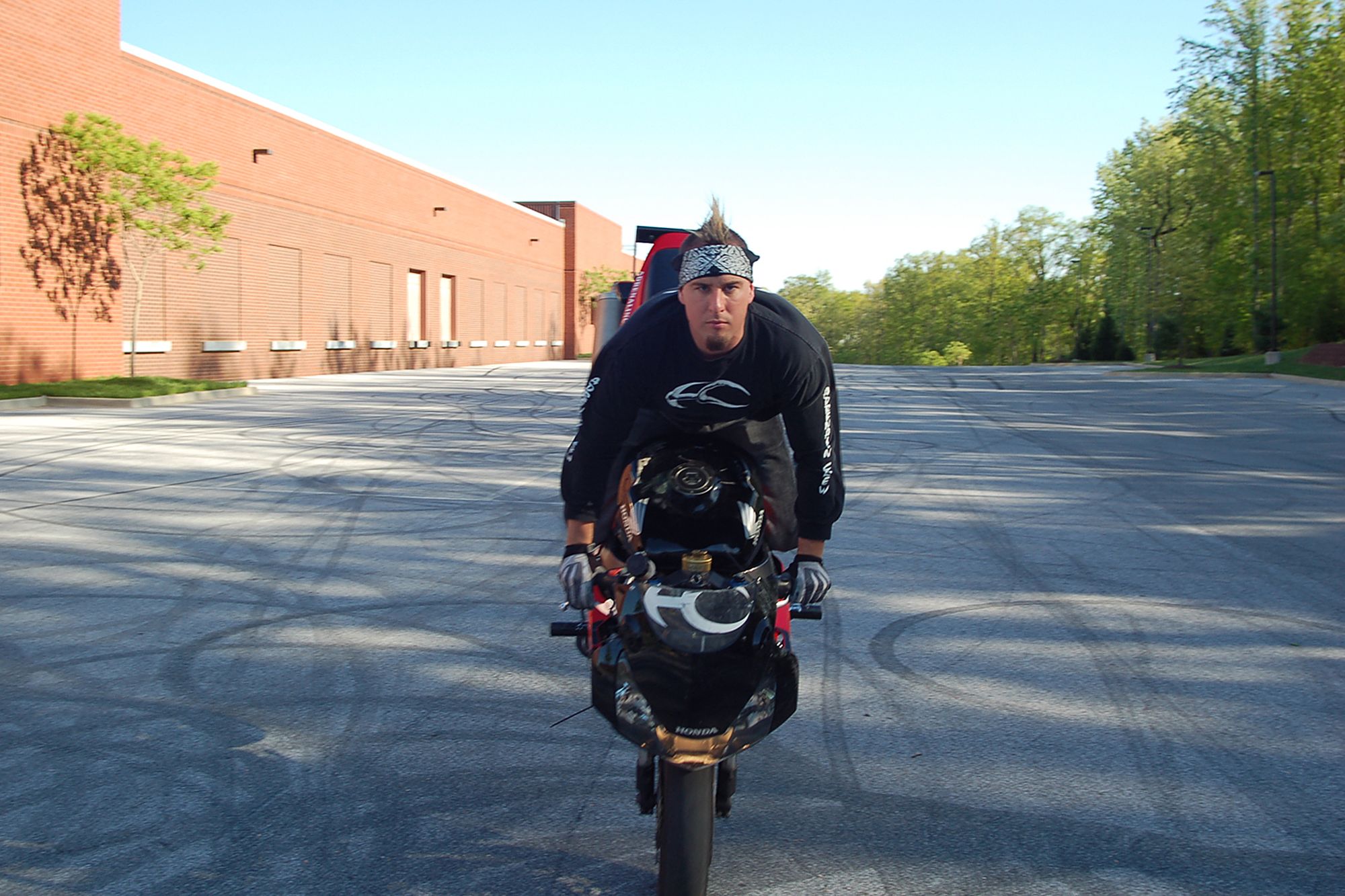 So, back in 2006, I'm doing about 70 mph on my motorcycle -- while popping a wheelie, with my feet stuck out over the windshield -- when I make a mistake. Bam. One second, I'm doing a stunt for a movie on a Maryland interstate, making money for doing insanely entertaining tricks on one of my two wheels. The next second, I'm roadkill -- still breathing (fortunately) but splattered and sprawled on the highway, with no way to call for help.
Related: This Entrepreneur is Providing a Safety Kit to Women on the Roads
I couldn't move, at first. And I couldn't reach my cell phone. Time slowed and an eternity passed as my body tried to use up the adrenaline it had pumped out. All I could do was lie there, and think: "You've got to be kidding me."
...