At VidCon's 10-Year Anniversary, Influencers, Fans, And Brands All Seem Ready To Leave YouTube Behind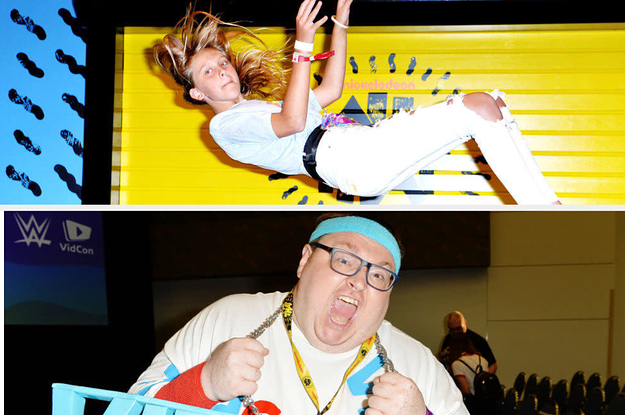 "How dark do you want to get," YouTuber Lindsay Ellis asked the moderator of one of the first panels at VidCon, the flashy, annual digital video conference in Anaheim, California. VidCon may have once been known as a breathless celebration of all things digital video and all the fame and money that comes with it for creators, but in 2019, it was kicking off with a discussion led by the executive director for Uplift, an organization that provides resources for YouTube creators dealing with sexual violence, about how online video communities have changed over the years.
"It was fun," said Ellis. "Now it's like, OK, how do we protect ourselves from our audience?"
VidCon celebrated its 10-year anniversary this week. Yet the palpable sadness hovering over Thursday's panels revealed how heavily the internet's problems now weigh on top video creators. Featured influencers spoke frankly about their struggles with mental health and the pressures of content creation at many points throughout the day. Panels devolved into group therapy sessions, as YouTubers commiserated over shared experiences with harassment and exploitation.
...