johnny nelson's jewelry honors black and queer icons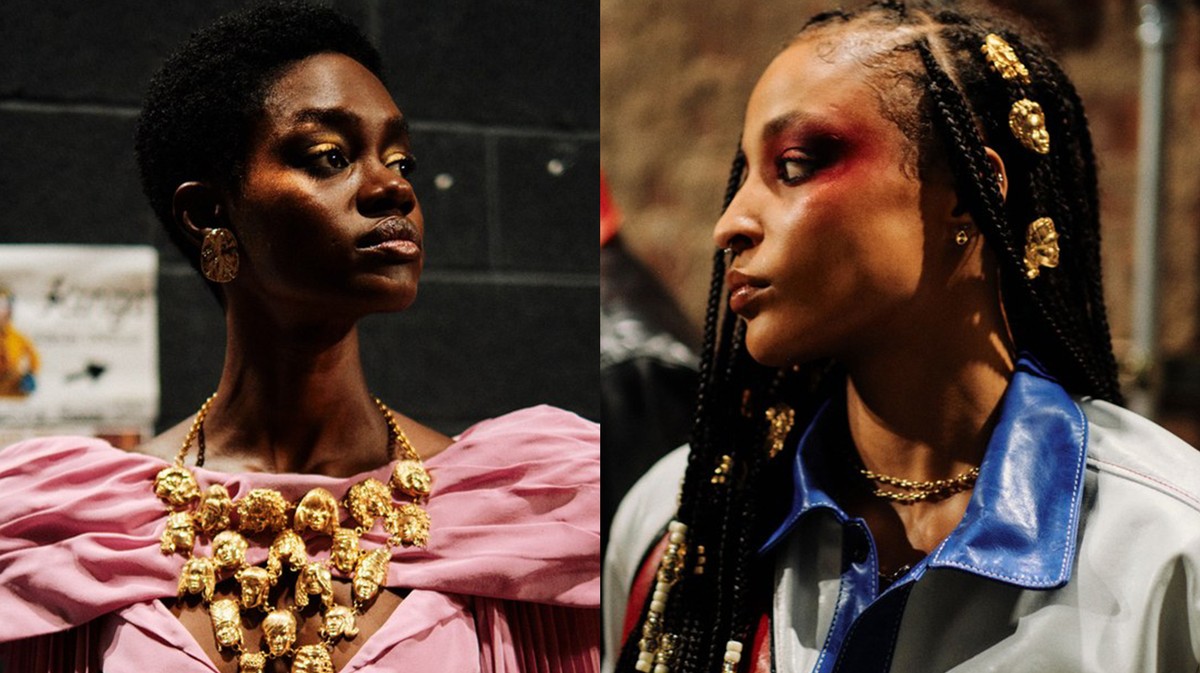 As I sat with with Crown Heights-bred artist and entrepreneur Johnel Jamison on the top floor of the posh Dumbo House, sunlight from one of the most enviable views in Brooklyn glittered on the jewelry of his own design. Among the ornate necklaces, rings, and bracelets he was wearing that fall day, it was the gilded razor blade dangling from his ear and the golden, oversized Wu-Tang Clan symbol swallowing up his hand that seemed to shine the brightest.
"My pieces are more than just a shiny objects," he said to me as he looked down at his hands adorned with his own art, "They actually make a statement and the connection is deep."
The 31-year-old creates socially-conscious accessories under the moniker Johnny Nelson, which is a reverse portmanteau of his first name. The brand has received a great deal of praise this year, especially for its Pyer Moss collaborations.