watch the world's first tyshawn jones documentary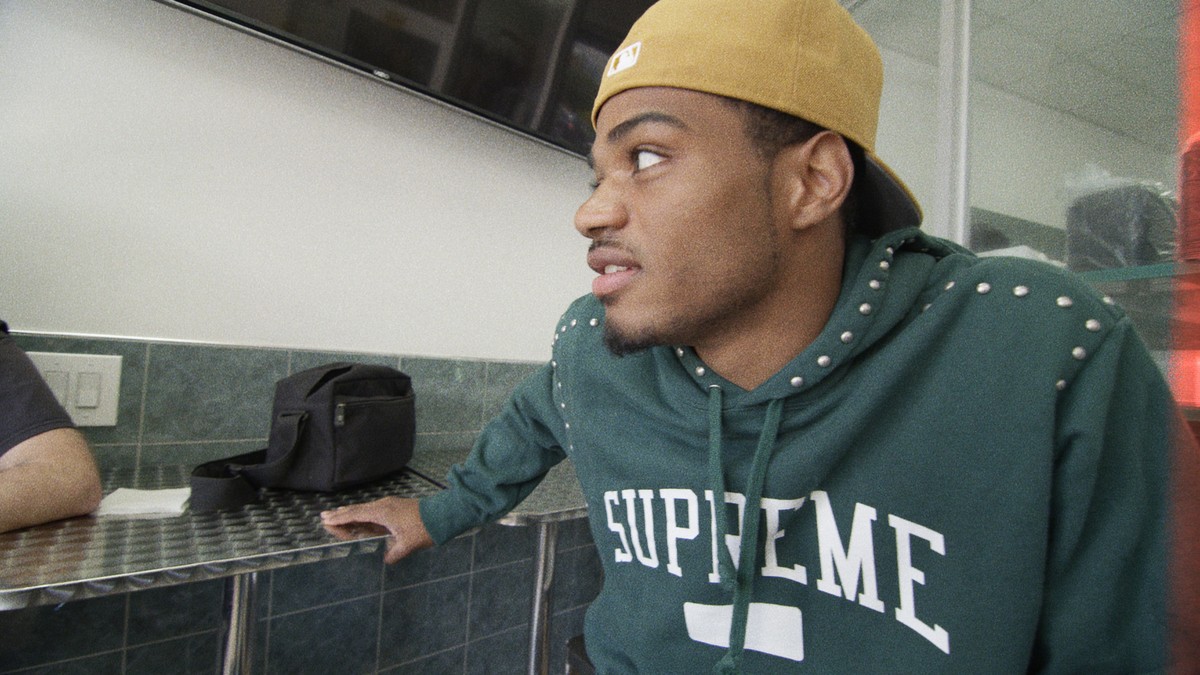 The sound of spinning skateboard wheels has echoed through the streets of New York City for decades now, but it's been a long time since a man like Tyshawn Jones has been behind that familiar rattle. Just 20 years old, the illustriously co-signed skater -- who's currently fronting the latest issue of i-D -- has transcended his homely New Jersey-cum-The Bronx upbringing to become an international superstar on the scene.
Having been spotted throughout the city's many skateboarding hangouts, turning heads as a kid for his unwavering resilience and dedication to the sport ("He just kept on going," his mother says), Jones's life story epitomises what it means to be young and ambitious in America. He got his big break in Supreme's 2014 clip "Cherry", in which he infamously ollie flipped into the New York Court House. In skateboarding circles it was, as his friend filmmaker Bill Strobeck tells us: "A super big deal". The rest, as they say, is history.