Asian shares fall on US friction with China, Hong Kong fears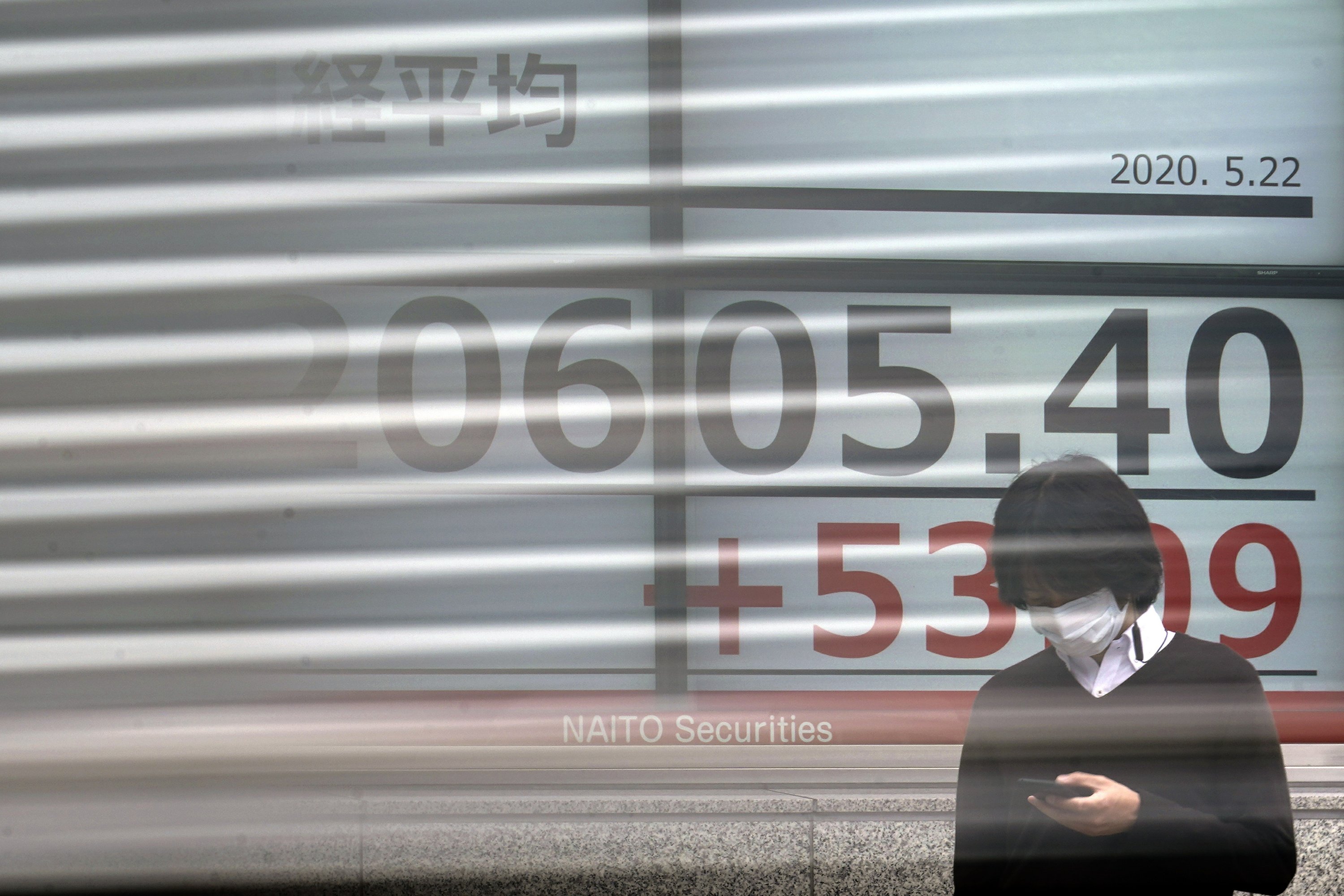 BANGKOK (AP) — Shares slipped in Asia on Friday as tensions flared between the U.S. and China and as more job losses compounded the economic fallout from the coronavirus pandemic.
Hong Kong's Hang Seng sank more than 5% on Friday after legislation that could limit opposition activity in the former British colony was presented to China's ceremonial parliament.
Mass protests in the southern Chinese financial hub grew increasingly violent last year and only abated somewhat as the city fought off the coronavirus pandemic. Authorities have since cracked down on dissent, arresting some of Hong Kong's veteran pro-democracy figures and alleging they were behind the demonstrations that largely were driven by young students.