TSA Coronavirus Airport Screening Process—What You Need to Know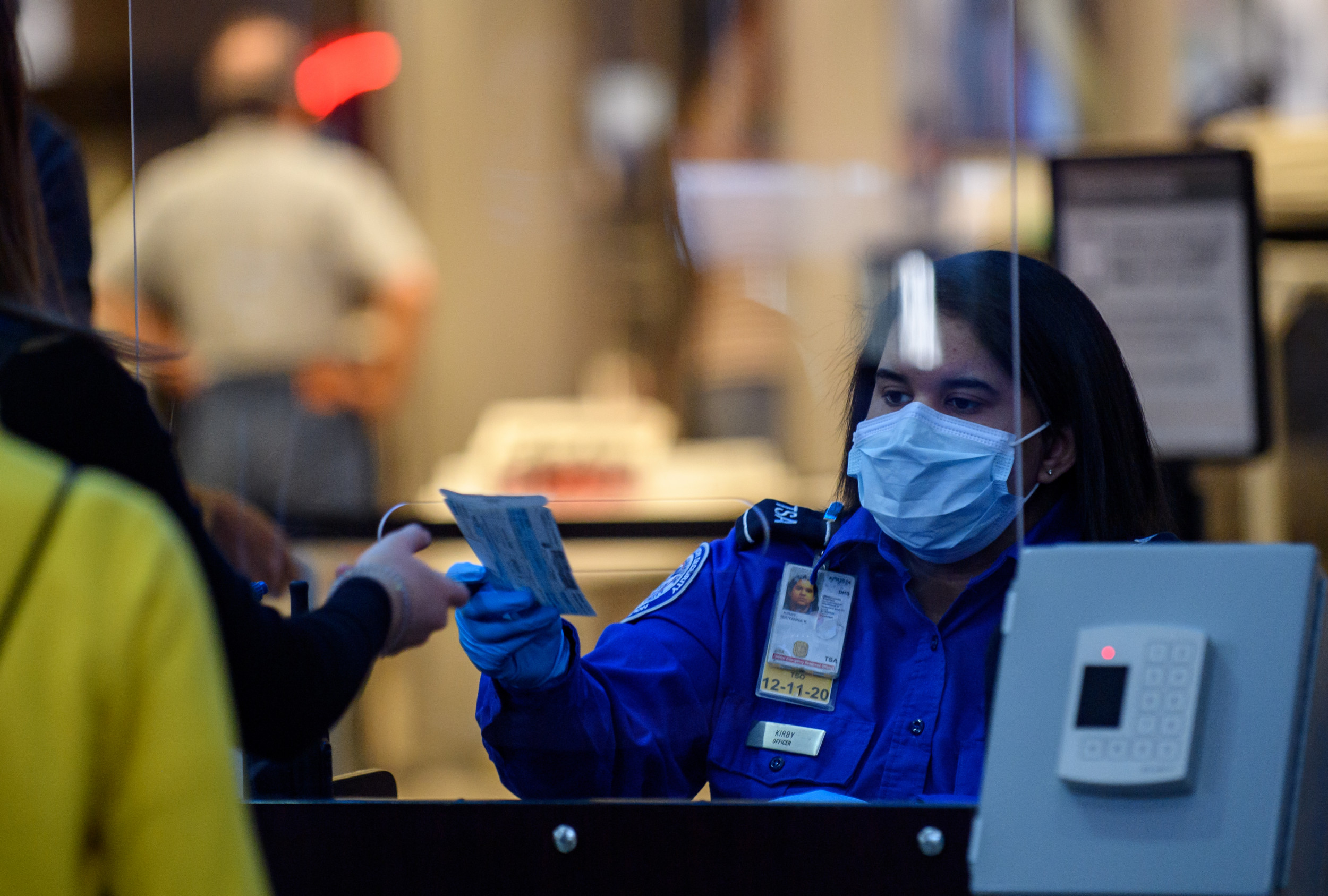 The Transportation Security Administration (TSA) has issued new guidelines for the airport security screening process in a bid to reduce the risk of infection amid the ongoing novel coronavirus outbreak. Additional measures are expected to be introduced at airports nationwide by mid-June.
The latest regulations aim to reduce cross-contamination at airport security checkpoints by minimizing contact between passengers and TSA officers "whenever possible without compromising security," the TSA confirmed in a statement on Thursday.
Some of the ramped up social distancing measures include increased distance between individuals as they enter the security checkpoint, visual floor markers to indicate appropriate spacing and the staggered use of lanes where possible. "No two airports are alike, so this could look a little different at each airport," TSA notes.