Alexandria Ocasio-Cortez slams NBC News for misleading tweet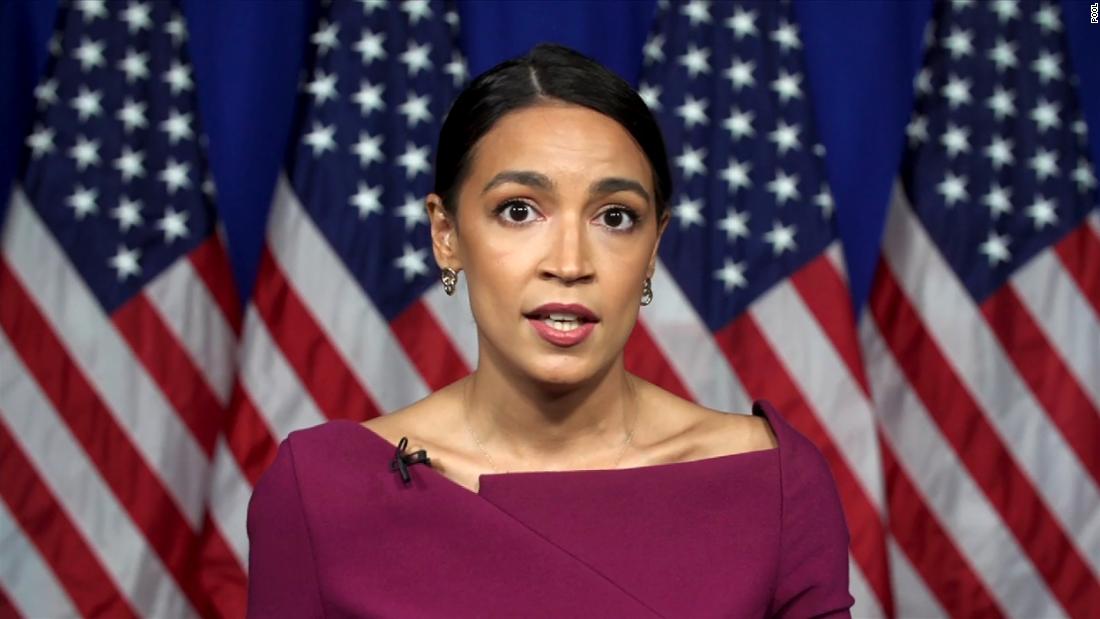 New York (CNN Business)Rep. Alexandria Ocasio-Cortez accused NBC News of publishing a "blatantly misleading tweet" about her role on Tuesday night at the Democratic National Convention.
The DNC tapped the Democratic representative from New York to second the nomination of Senator Bernie Sanders for president. Sanders ended his presidential run in April and endorsed candidate Joe Biden, but he was still in line for the formal delegates count that took place Tuesday night.
NBC News published a tweet afterward that seemed to imply that Ocasio-Cortez snubbed Biden.
"In one of the shortest speeches of the DNC, Rep. Ocasio-Cortez did not endorse Joe Biden," a tweet from the official NBC News Twitter account said.