NYT: FDA emergency OK of blood plasma for Covid-19 on hold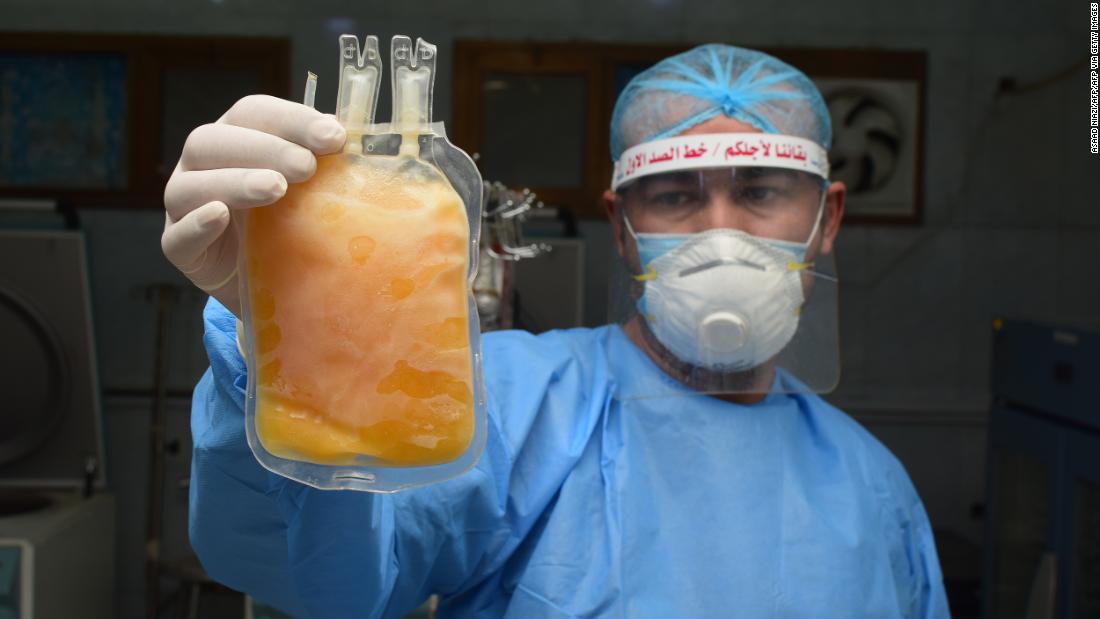 (CNN)A US Food and Drug Administration emergency use authorization for blood plasma to treat Covid-19 is on hold, but could still be issued in the near future, Dr. H. Clifford Lane, deputy director at the National Institute of Allergy and Infectious Diseases, told The New York Times.
The hold came after a group of federal health officials -- including National Institutes of Health Director Dr. Francis Collins, NIAID Director Dr. Anthony Fauci and Lane -- stepped in to argue the emerging data on the treatment was too weak, the Times reported Wednesday, citing two senior administration sources.
"The three of us are pretty aligned on the importance of robust data through randomized control trials, and that a pandemic does not change that," Lane told the Times.