Facebook says it's cracking down on thousands of QAnon-linked accounts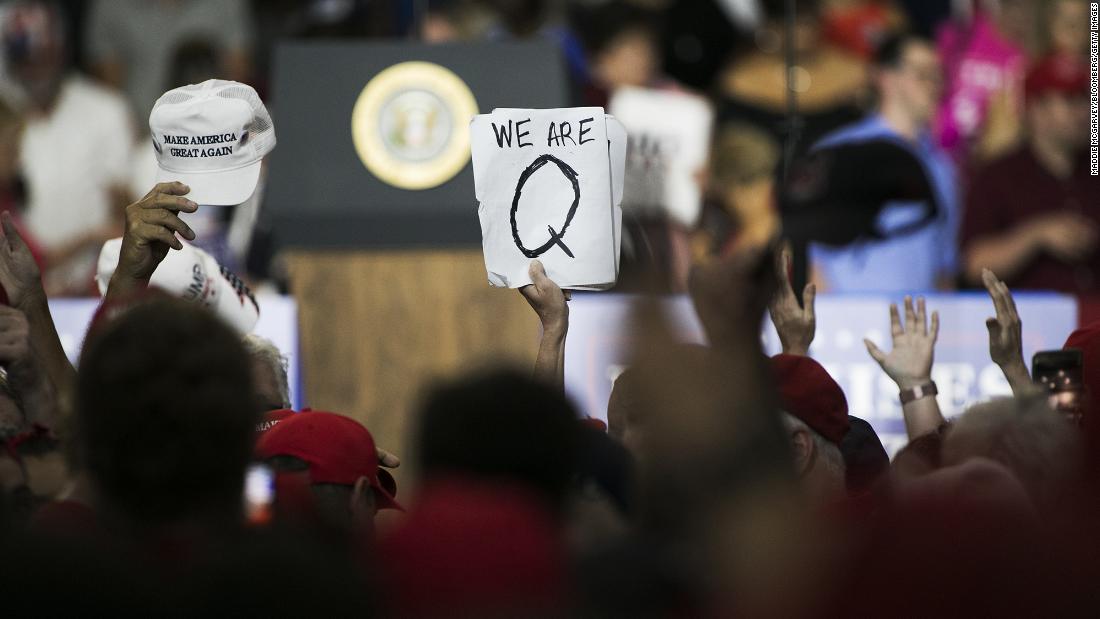 Washington (CNN Business)Facebook(FB) on Wednesday cracked down on thousands of accounts across Facebook and Instagram promoting the QAnon conspiracy theory, as well as a range of militia and anarchist groups, amid what the company said was a rise in behavior among those accounts and groups celebrating violence. Hundreds of groups, pages and advertisements were removed from Facebook as part of the effort, the company said.
As many as 10,000 Instagram accounts and hundreds of groups and pages on Facebook tied to QAnon received additional restrictions, Facebook said.
The ban marks Facebook's latest effort to grapple with QAnon, which includes discredited claims that began on the fringes of the internet but have since become increasingly common on mainstream online platforms and espoused by some Republican congressional candidates.