Trump expected to meet with Sen. Rick Scott amid GOP divide over former President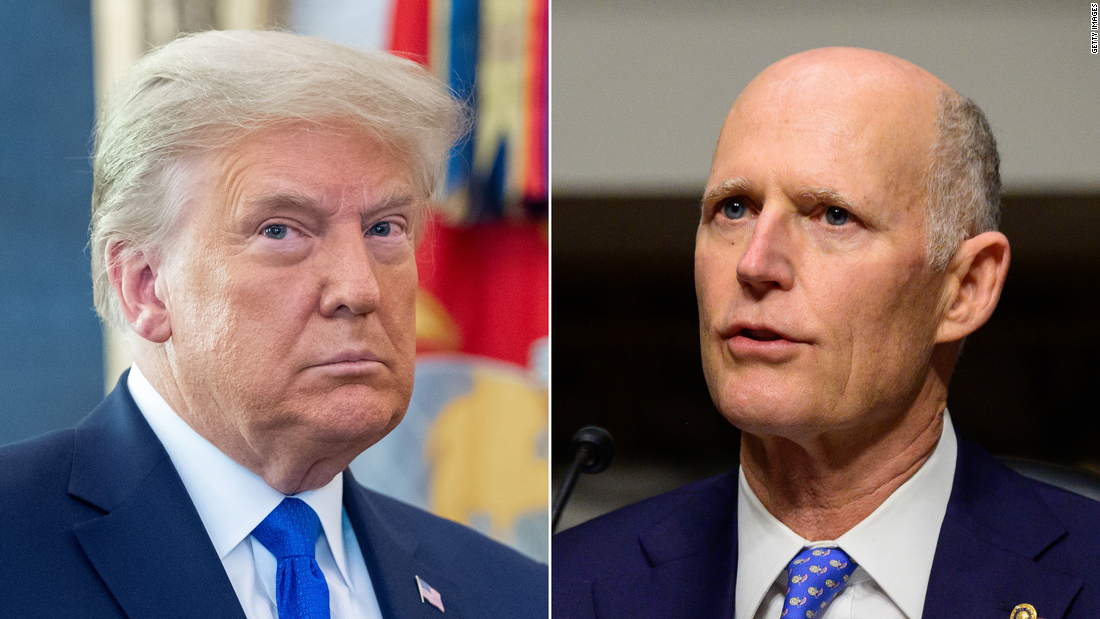 Washington (CNN)Former President Donald Trump is expected to meet with Republican Sen. Rick Scott this week, a source familiar with the meeting told CNN, at a time when the party is heatedly debating Trump's role in its future.
The meeting with Scott, a Floridian who chairs the National Republican Senatorial Committee, has been planned for weeks, the source said. But it will come at a time of considerable tension between the former President and the party establishment following his push to route supporters' money through his own political apparatus, rather than traditional Republican campaign committees like the NRSC.
The visit, which was first reported by The Washington Post, also underscores the GOP split over Trump's legacy in the party as it moves forward in the Biden era. House Minority Leader Kevin McCarthy and Rep. Steve Scalise have also visited with Trump and most House Republicans -- with the notable exception of GOP conference chair Liz Cheney -- view the former President as their standard-bearer.