A University of Texas report confirms its alma mater's complicated history but finds 'no racist intent'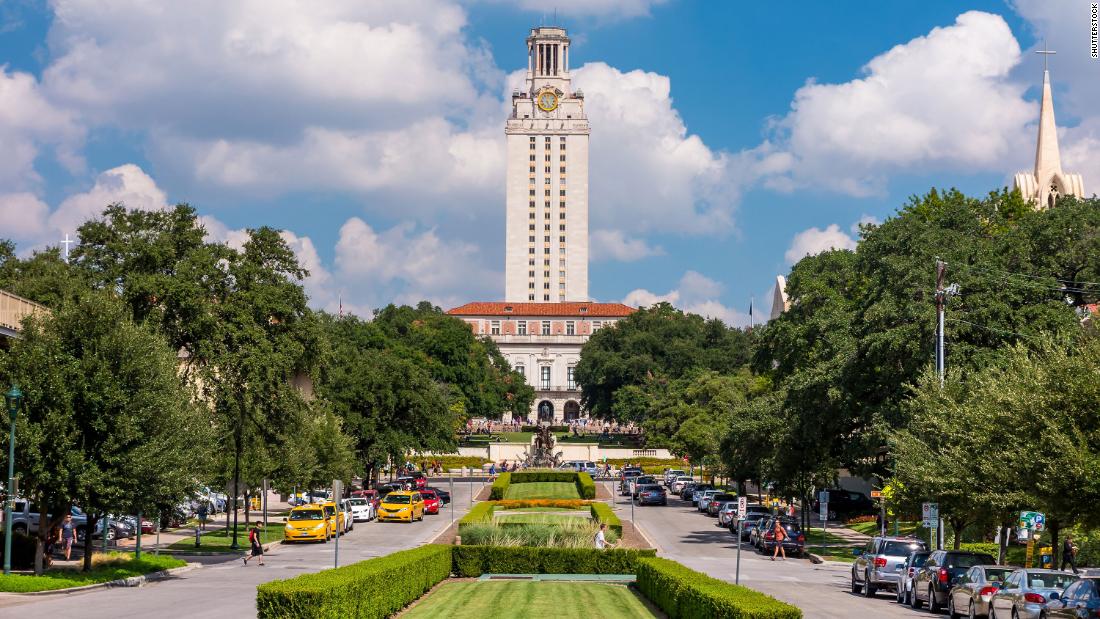 (CNN)The University of Texas has long faced allegations that its famous alma mater, "The Eyes of Texas," had a racist past, but a committee tasked with researching the tune's history and intent found it's not as clear as it seems.
UT President Jay Hartzell established The Eyes of Texas History Committee in October, saying it would research, analyze and collect data to suggest "ways for the university to move forward with greater inclusion and equity." The committee was composed of 25 former students, current students, administrators, faculty members, student athletes, retired administrators, spirit squad members and communication specialists.
For four months, the committee went through decades of research and submitted a 59-page report Tuesday. It found the song's history to be complex.