Hawaii's rains, floods cited as examples of climate change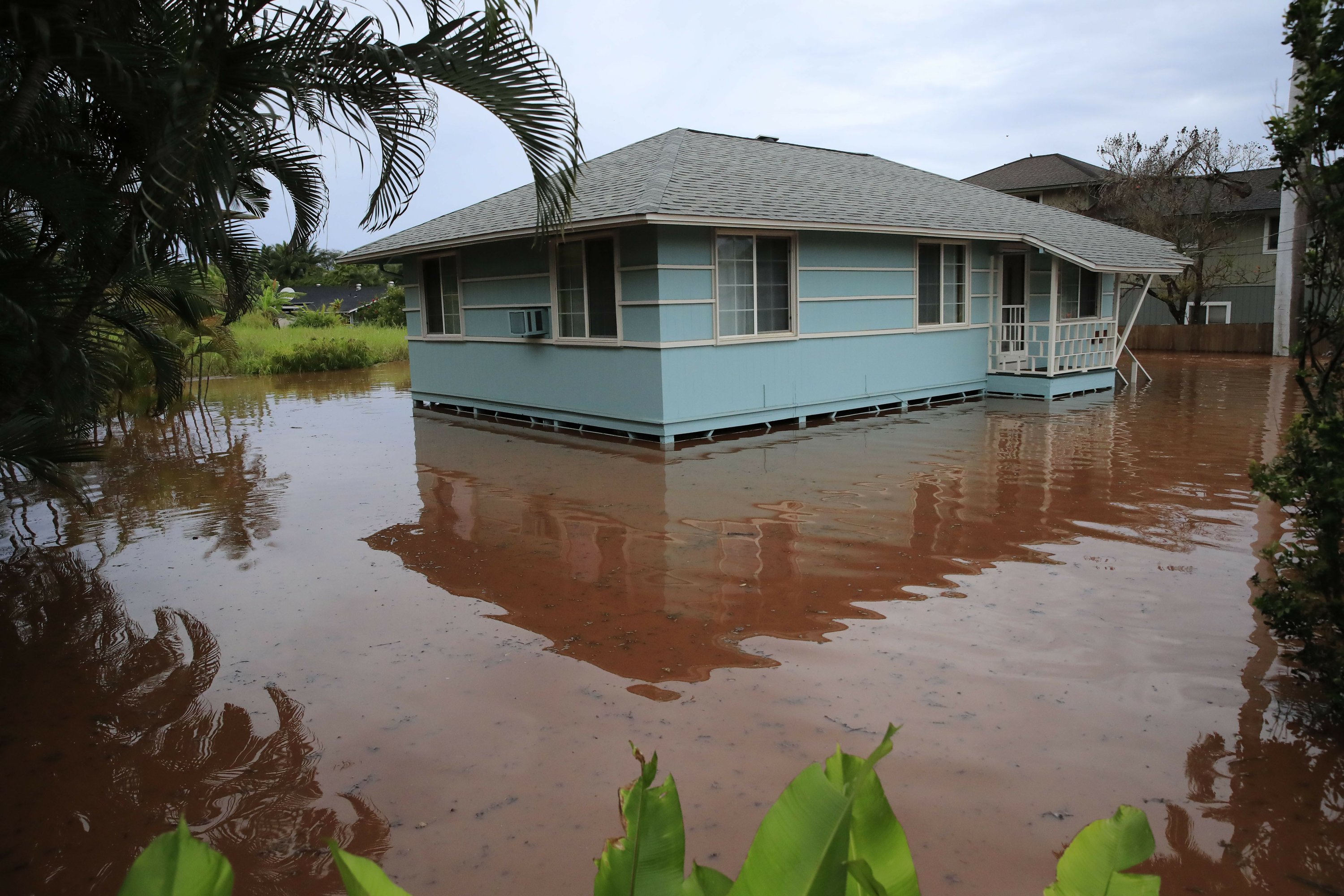 HONOLULU (AP) — Heavy rains are part of the winter wet season in Hawaiian Islands. But the downpours that triggered flooding that destroyed homes and bridges and set off mass evacuations on multiple islands this week are also an example of the more intense rainstorms that officials and climate scientists say are occurring more frequently as the planet warms.
Two key ingredients came together in Hawaii in recent days to deliver the rain: an upper-level disturbance and extra moisture in the lower layers of the atmosphere. The downpours first affected Maui, moved northward up the island chain to Oahu and Kauai, then circled around and hit the southernmost part of the Big Island.
Meteorologists on Wednesday extended a flash flood watch for the entire state through Friday because of the potential for more rain and because the ground was already saturated.