Pro-Trump Capitol Rioter Arrested After ID-ing Himself in Video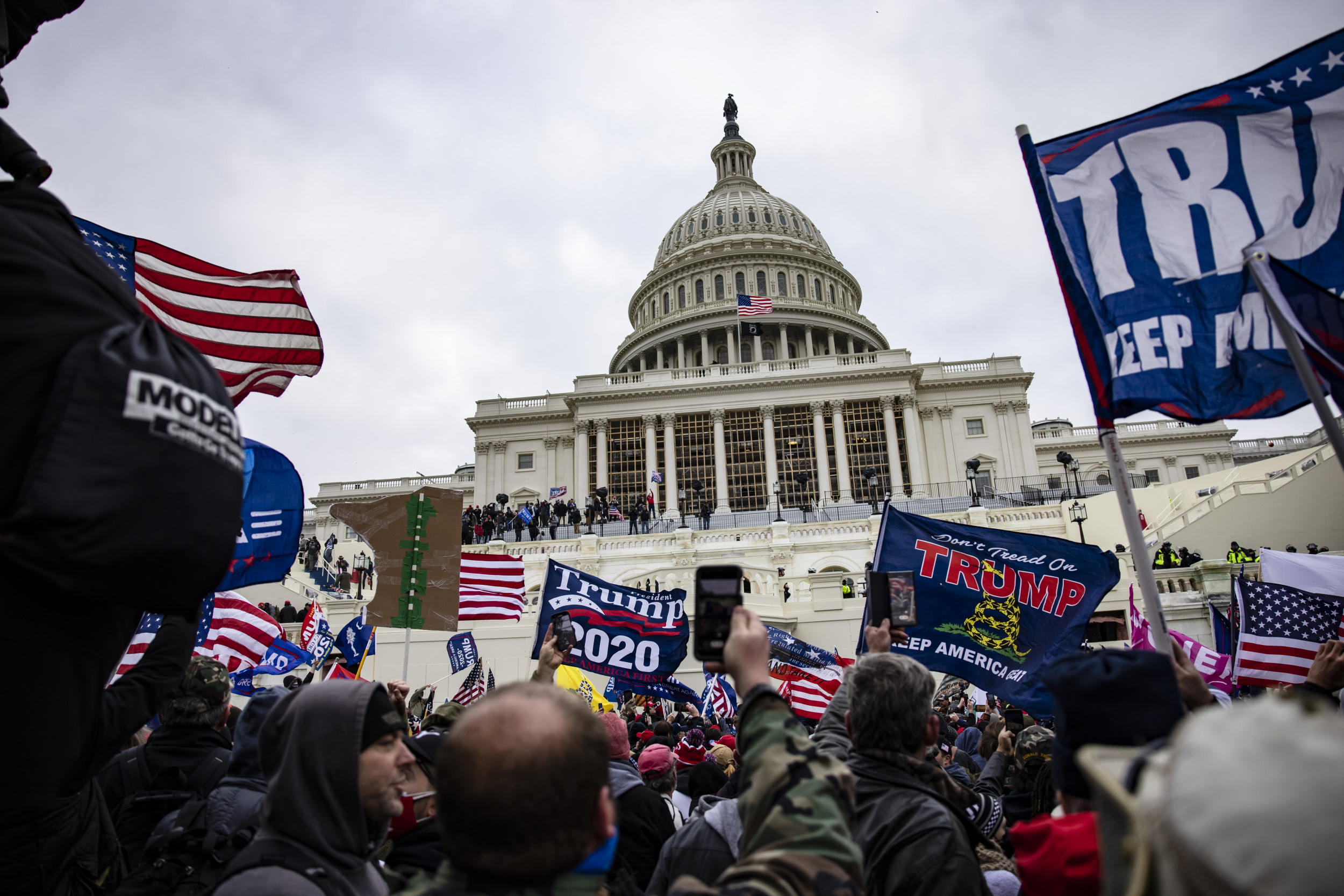 Ronnie Presley, a 42-year-old insurrectionist who allegedly filmed himself inside the Capitol during the January 6 insurrection, has been arrested by the FBI. In one of his videos, he allegedly stated his full name. The information helped lead to his arrest.
In court documents, legal authorities alleged that Presley had posted videos of himself during the riots on social media and YouTube. In one video, he allegedly identified himself as "Ronnie Presley of Tennessee," according to the legal news website Law & Crime. At another point, he allegedly told viewers, "I'm the guy who got you in this building. Don't take my word for it. Watch the video."
Images included with court documents showed snapshots taken by Getty photojournalists that allegedly showed Presley participating in the riots.