Trump Urges Football Legend Herschel Walker to Consider Georgia Senate Bid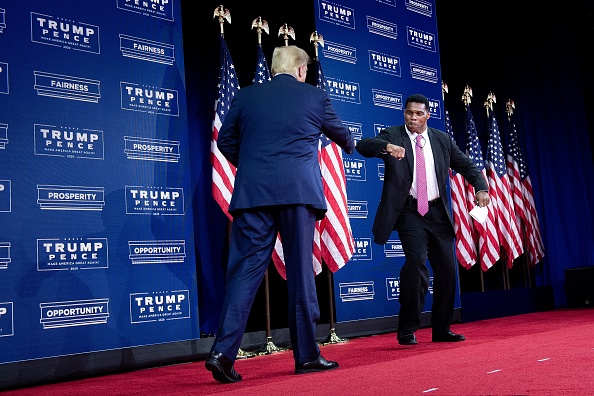 Former President Donald Trump has urged football legend Herschel Walker to run for a seat in the U.S. Senate representing Georgia.
Walker became a household name in the early 1980s while running over the SEC as a college football player at the University of Georgia. The 1982 Heisman Trophy winner has become known as a staunch conservative and friend of the former president.
As a groundswell of support for him to run for Senate in his home state gains momentum, he got a nod of approval from Trump himself on Wednesday. Trump issued a statement through his super PAC.
"Wouldn't it be fantastic if the legendary Herschel Walker ran for the United States Senate in Georgia?" Trump said. "He would be unstoppable, just like when he played for the Georgia Bulldogs, and in the NFL. He is also a GREAT person. Run Herschel, run!"