Popovich announces Aldridge will be moving on from Spurs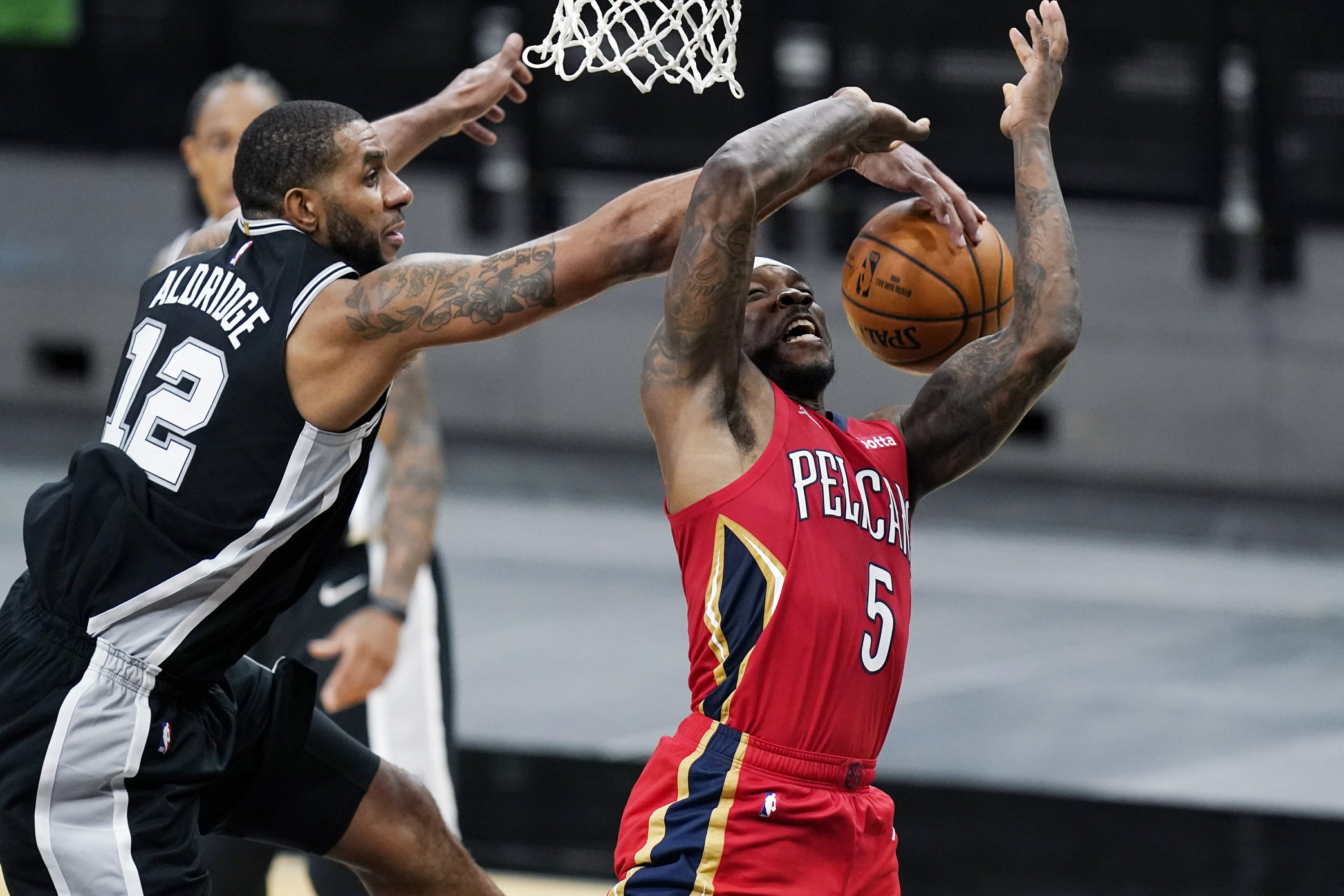 DALLAS (AP) — LaMarcus Aldridge has played his final game for the San Antonio Spurs, with coach Gregg Popovich announcing Wednesday night that the team and the seven-time All-Star have mutually agreed to seek opportunities for him elsewhere.
The Spurs will try to trade Aldridge before the March 25 deadline. If no trades are worked out, the team could simply buy Aldridge out and let him sign elsewhere as a free agent.
"LaMarcus is not with the team," Popovich said before the Spurs played the Dallas Mavericks. "He's healthy, in that respect, but we've mutually agreed to work out some opportunities for him and that'll be elsewhere. So, he won't be with the team moving forward."
The 35-year-old Aldridge was in his sixth season with the Spurs after playing his first nine NBA seasons with the Portland Trail Blazers.