Marjorie Taylor Greene Blasts 40 GOP Reps, Says Congress 'Needs to Close'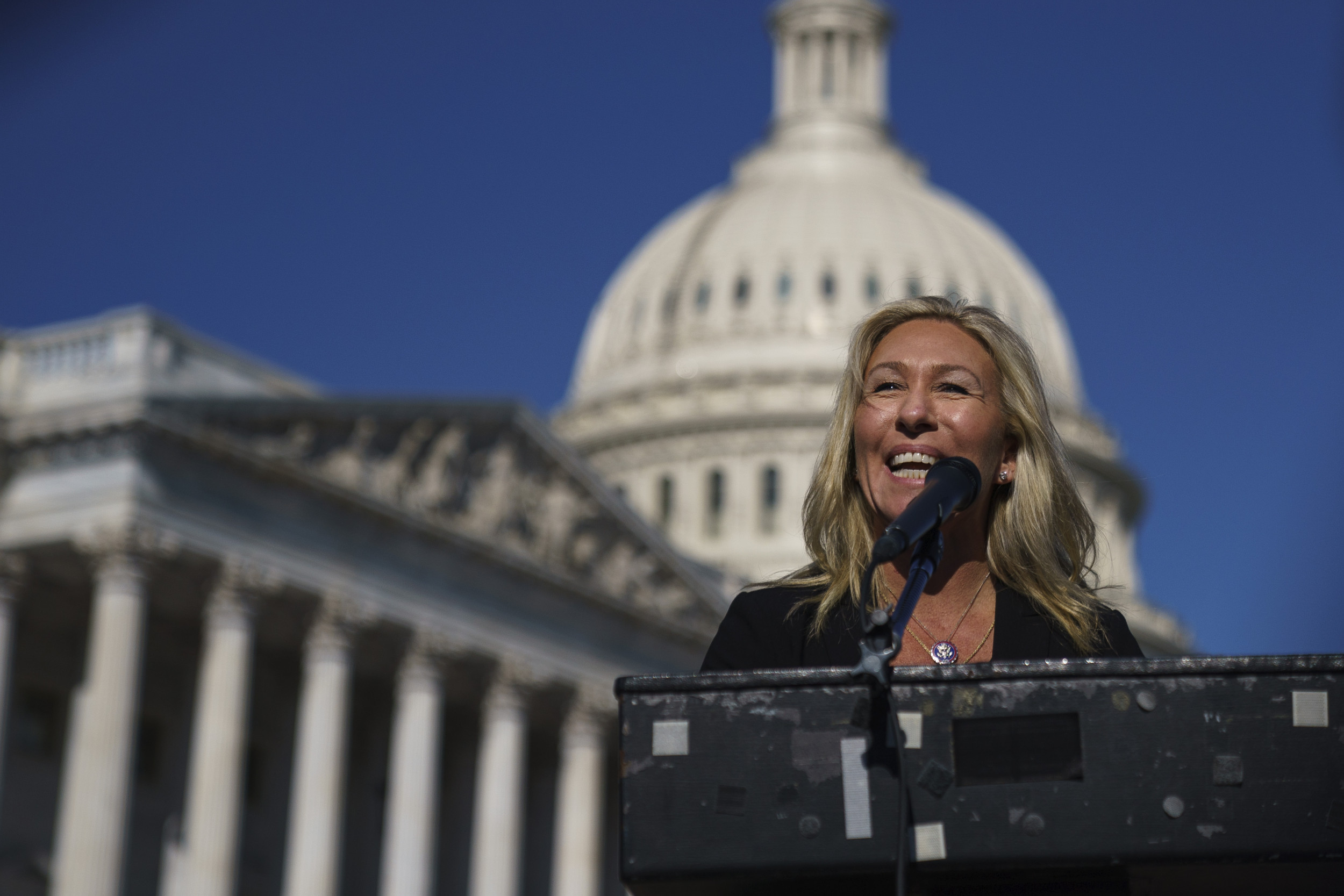 Republican Georgia Representative Marjorie Taylor Greene has publicly called out 40 Republican House members who voted against her attempt to delay the passage of Democratic President Joe Biden's $1.9 trillion COVID-19 stimulus package.
Greene named the members in a public letter after her fourth attempt to prematurely adjourn the House. In the letter, she referred to the stimulus bill as "the $1.9 trillion Blue State Bailout."
"For the past year, most of America has been closed. If any place in America needs to close, it is Congress," her letter stated.
"Every day that the House of Representatives is open is another day with the Democrats' progressive wish list shoved down our throats," Greene continued. "As Republicans, we should use every single tool we have to stop this Hate America Socialist agenda. Every second, every hour, and every day we can stop radical Democrat policies, Republicans should do it."