Former Presidents Carter, Clinton, Bush and Obama urge Americans to get vaccinated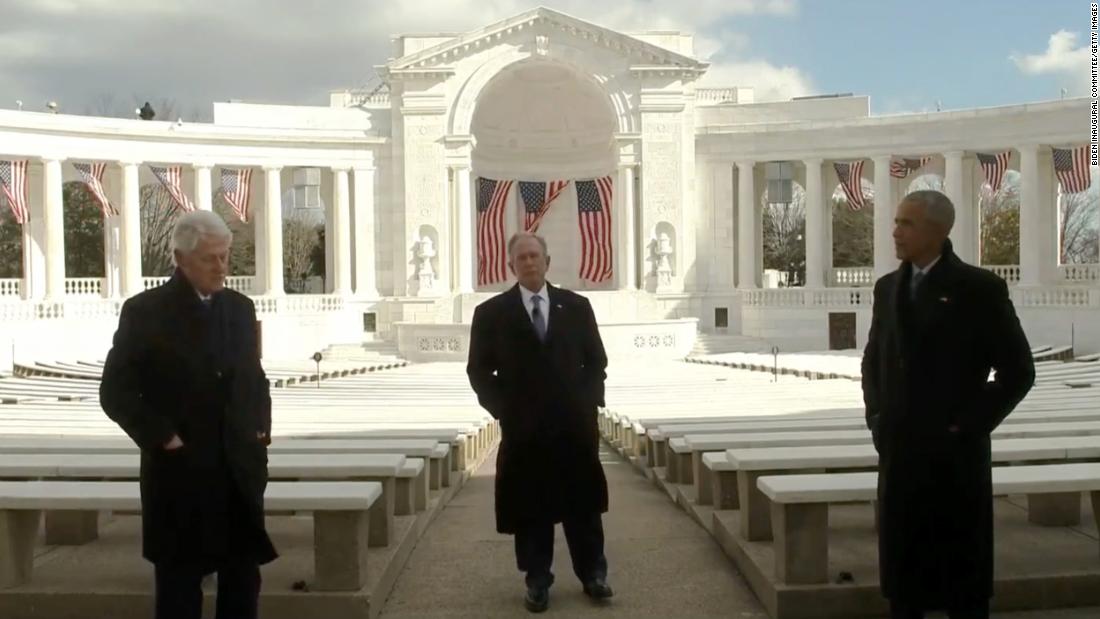 Washington (CNN)Former Presidents Jimmy Carter, Bill Clinton, George W. Bush, Barack Obama and their respective former first ladies are part of a newly released ad campaign urging Americans to get the coronavirus vaccine when it is their turn, a push that is aimed squarely at combating vaccine skepticism.
There are two ads in the campaign: a minute-long, more personal spot that shows the four former presidents and former first ladies receiving their vaccines, and another that features Clinton, Bush and Obama standing together to urge Americans to step up and get vaccinated.
The ad campaign reunites almost every member of the so-called President's Club, the group of living former commanders in chief. Former President Donald Trump and former first lady Melania Trump are not featured in either ad, the only living president and first lady to not participate. CNN has previously reported that both received the coronavirus vaccine in January at the White House but did not publicize the fact until weeks after they had left Washington.