Indonesia's Sinabung volcano unleashes new burst of hot ash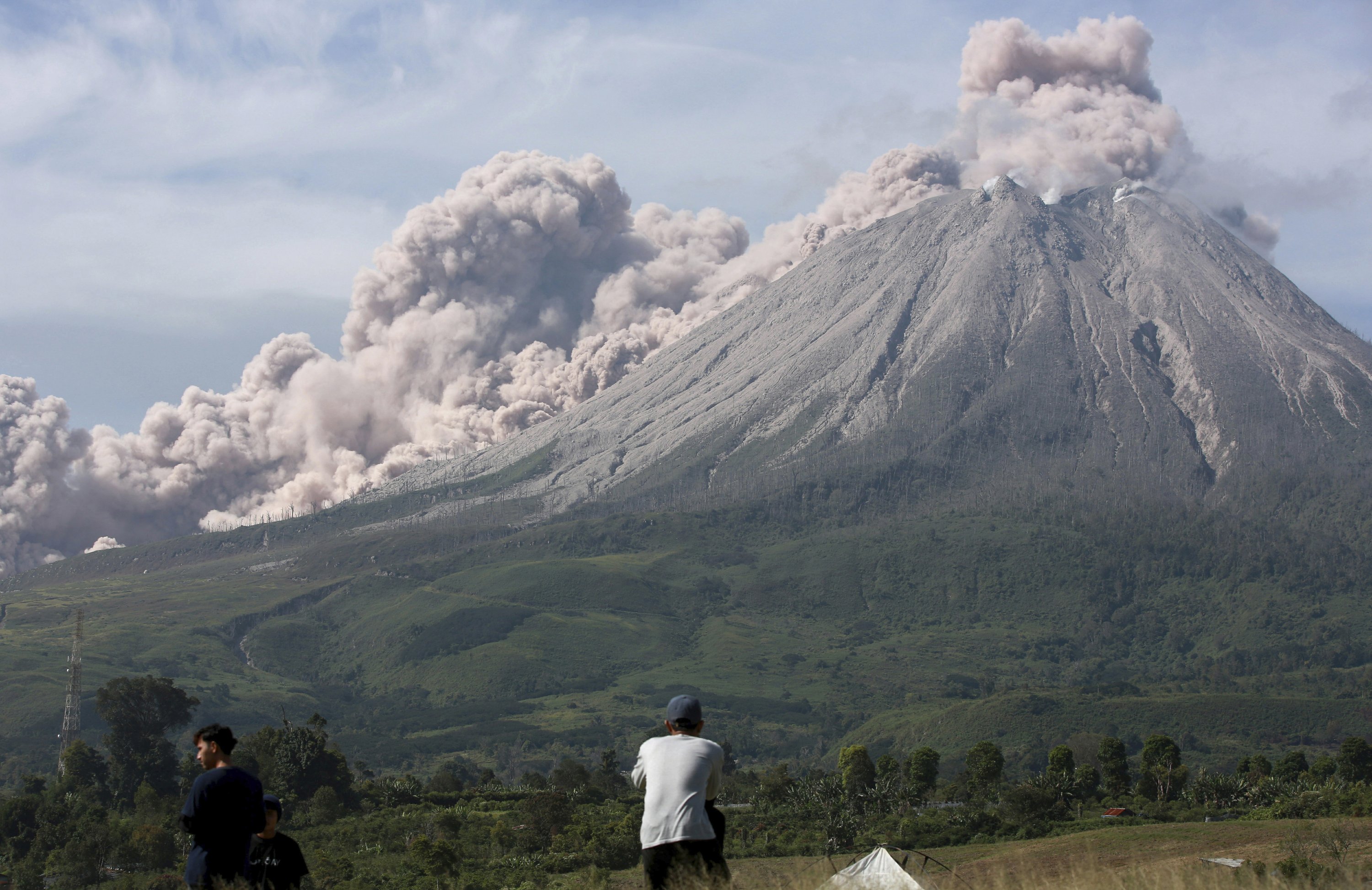 MOUNT SINABUNG, Indonesia (AP) — A rumbling volcano on Indonesia's Sumatra island unleashed an avalanche of searing gas clouds flowing down its slopes during eruption on Thursday. No casualties were reported.
Mount Sinabung in North Sumatra province was shooting smoke and ash as high as 1,000 meters (3,280 feet) into the air and hot ash clouds traveled up to 3 kilometers (1.8 miles) southeast, Indonesia's Volcanology and Geological Hazard Mitigation Center said.
There were no casualties from the eruption, said Armen Putra, an official at the Sinabung monitoring post. He said villagers were advised to stay 5 kilometers (3.1 miles) from the crater's mouth and should be aware of the peril of lava.